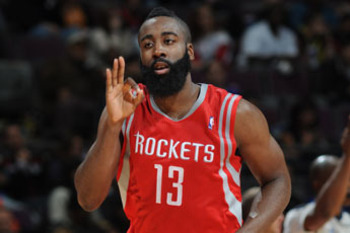 The Houston Rockets had a complete overhaul this season. With only Chandler Parsons returning from their 2011-2012 roster, the team has 14 new players. The most notable in the Rockets' latest additions are former New York Knicks star Jeremy Lin and defending Six Man of the Year James Harden. Houston's signing of Lin via free agency made headlines due to New York's breaking of their promise to extend the young point guard's stay in the Big Apple. Harden also had the same media attention when he was traded earlier in the season for Kevin Martin and Jeremy Lamb. It may have been a crazy scramble to assemble this year's roster, but I got to say, the team has a bright future ahead of them. Especially with the acquisition of Thomas Robinson before the trade deadline, the Rockets already have three positions covered for their next championship run. A lot of people are going to hate me for saying this but I believe that Houston will reach OKC's level in a couple of years.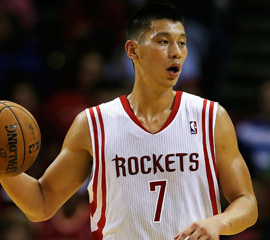 Projected to finish in the bottom half of the Western Conference, coach Kevin McHale and the Rockets silenced their critics by going to the playoffs in just the first year of their rebuilding stage. While early season contenders Portland and Dallas are already going fishing or playing online games like Cheekybingo for their premature off season, the Houston players are already prepping up for the team's first post season game since the "Yao Ming" era. Fans are already ecstatic and are in full support for their hometown basketball team who might upset some power house squads. Although they are not expected to win the championship this year, the playoffs can serve as a barometer for the Rockets' performance in the upcoming seasons.
Jeremy and James will also be in the spotlight once again as they are pressured to deliver a couple of postseason victories for Houston. Can these two All-Stars play together in basketball's biggest stage? We'll have just to wait and see.