---
---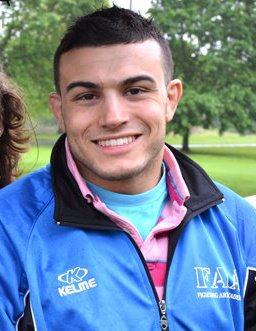 Picture this: a 28-year-old pro MMA fighter with a black belt in Brazilian Jiu-Jitsu. His record stands at 11-0, with eight wins via submission, one via KO, one via TKO and one via majority decision. Nine of these fights he finished his opponent in the first round. Next up for this athlete is a title fight against current World Series of Fighting lightweight champ, Justin Gaethje, who is currently one of the most dangerous 155-pound prospects outside the UFC.
Do you have a vision of this fighter in your head yet?
What if I were to tell you that this particular athlete accomplished all of the above with just one arm?
WSOF breakout star, Nick Newell, is no stranger to combat; he's been fighting the odds since the day he was born. A condition called congenital amputation has left him without a left forearm and hand.
Did Newell mope around, waiting to get picked last for a game of dodge ball? Not quite.
Newell took up wrestling in high school, and soon found his way to MMA.
"I saw [MMA] for the first time on [The Ultimate Fighter] season one and I was like, 'Wow, I really want to try that!' So I got in contact with some people and started training. My senior year, when I finished wrestling, I went to a fight and I was like, 'I could definitely beat these guys up.' My coach said he thought so, too. I took a fight off that. I fell in love with it and it escalated from there."
Newell has overcome many obstacles along the way in his MMA career, the most recent of which was the termination of his relationship with Xtreme Fighting Championships, or XFC. XFC president, John Prisco, claimed that Newell "ducked" opponent Scott Holtzman. Newell tells it differently.
"Why would I be scared of a guy that's 4-0 when I'm fighting a guy that's 11-0 now? It comes down to growth and development, and this is a career. XFC didn't treat their fighters well; I'm going to be honest with you. It was a hostile environment."
Newell continued, "I basically cleared out the division. Any fight I took would have been a lateral move or a move down. I got more money to fight for WSOF. John [Prisco] will say that he matched it, but that was after he had trashed me online and said that I was scared to fight. I wasn't going to stay with someone that does that."
"John got mad at me because I said I had wanted to move up and fight for a bigger promotion," explained Newell. "So he put me against Eric Reynolds. He thought I was going to get killed and I won, and that pissed [Prisco] off even more."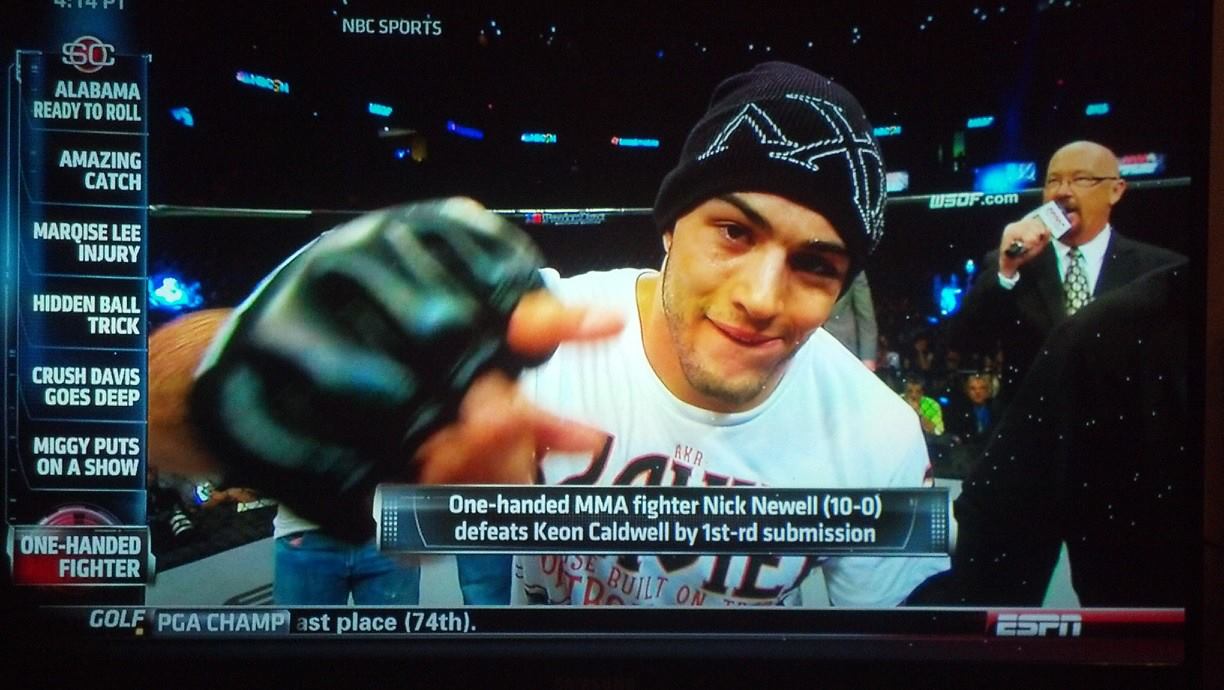 "I forgive John for saying that," Newell said. "I know he's a very emotional person, but there was no room for me to grow in the organization. I wanted to make a name for myself and that wasn't going to happen at XFC."
Newell is entirely satisfied with his move to WSOF.
"They pretty much give me anything I want and take care of me. I've won two bonuses from my fights and I'm getting a good media push and tough fights, which is what I wanted all along."
There has been some speculation on why Newell was not made an offer by the UFC. In summer 2013, Dana White was quoted as saying, "It's tough with TWO hands in the UFC," as well as, "I don't want to see [Newell] get hurt; nobody does." Nick gave his reaction to that footage.
"He acted like he didn't know who I was. I had tried out for TUF and I was pretty much ready to go in the house. A week before, they said no. I feel like I deserve a chance to fight and to get my ass kicked, just like anyone else."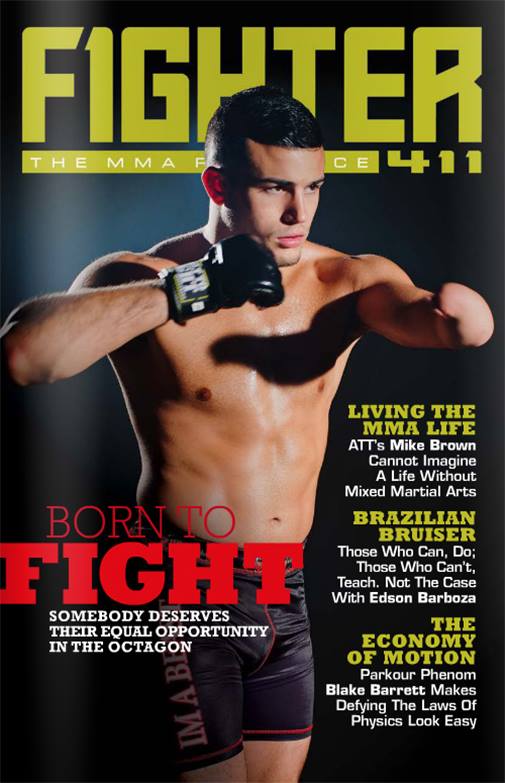 "I have proven that I can compete with the best guys in the world," Newell stated. "I would say 70 percent of the guys that get into the UFC don't have as impressive of a resume as I do. It's just stupid f*cking politics."
I pressed Nick to tell me more about the politics.
"They don't want to see a guy with one hand lose; they think it will look bad. They can say, 'This guy's not good enough,' but that's bullsh*t because I am good enough. WSOF took a chance on me and didn't give a sh*t about the politics. They looked at me as a fighter. I want to fight for someone that appreciates me."
WSOF has given Newell his most challenging task yet: to take the lightweight title away from its current owner, Justin Gaethje. "He's my toughest opponent yet," said Newell. "He's an All-American wrestler and he's got a bunch of knockouts. Mostly, he loves to fight; that's what makes him dangerous. He's not afraid to get hit. He loves coming forward and swinging bombs. He's pretty explosive. He's a good athlete and a good wrestler, so that makes him a pretty dangerous opponent. If I expect anything less than his best, then I am not fully prepared."
Does Newell believe a first round win is necessary for the win over Gaethje?
"I think the longer the fight goes, the more it favors me," Newell explained. "My coach is coming up with such great ways to fight these guys that I am finishing them early, but the plan is always to get ready to go the distance, but if you see an opening, to capitalize on that."
With all the media exposure that Nick is receiving, including a highlight feature on ESPN's SportsCenter, some fans have ventured to say that the fame has gone to his head.
"I don't know who would say that except for someone who has never met me or talked to me," Nick admonished. "I've always had a crazy belief in myself and my abilities, considering where I came from. I started off 2-22 wrestling. I worked hard and I realized that if I believed in myself, great things could happen. I will always appreciate the value of hard work. I know what it's like to be a loser and I know what it's like to be counted out."
He added, "I do think I can fight and compete against anyone in the world, but as far as me being cocky or full of myself, that's just something that someone made up that has never met me. I'm always open to make new friends and I talk to the fans. I've never been a dick and I never will be."
When Newell has time off from training and fighting, the plethora of his activities and hobbies abound.
"When I'm not training, I don't like to do sh*t; that's my hobby [laughs]."
"I like to go out to the beach and relax," Newell expanded. "I have a great group of friends that I like to chill with and tell jokes. I like to play board games and eat food. I like to sit in my very comfortable bed and watch my awesome TV. I like to laugh a lot. When I train, it's so serious, so it's nice to unwind and have a laugh."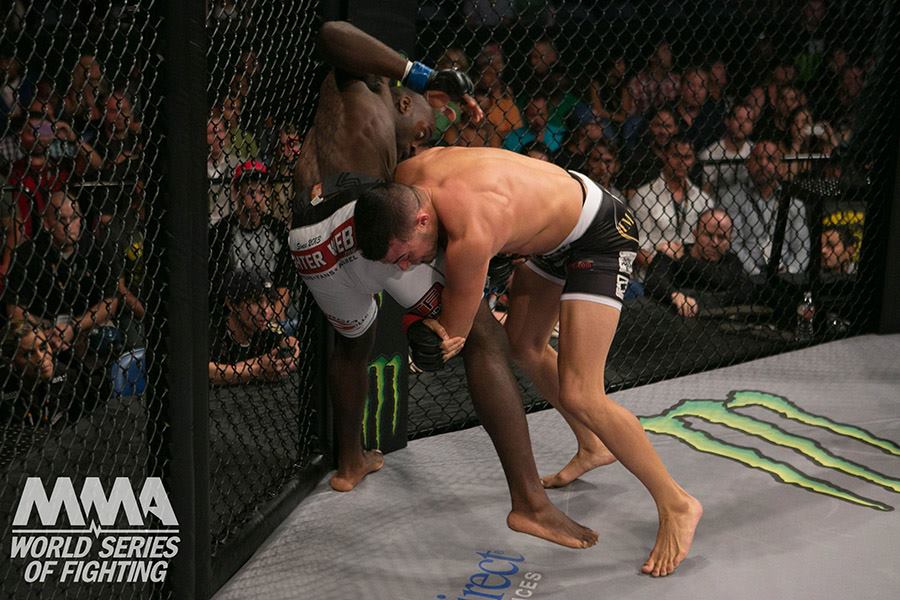 Before the interview with Newell came to a close, he answered a couple of questions from my Twitter followers.
SJ: Who is your favorite Teenage Mutant Ninja Turtle?
NN: Michelangelo, without a doubt. He's a party dude. He can kick ass and he's a funny, laid back guy… kind of like me, and we both love pizza.
SJ: What qualities do you look for in a woman?
NN: It's hard to meet girls when you're a fighter. I want someone that has her own thing going on. Someone that is motivated; I find ambition very attractive. I want someone that takes care of herself and has a good sense of humor. I can't have someone that needs me to be there all the time, because my career is first right now. There are a lot of things I am looking for [laughs]. What I need to do is loosen up a little bit! I need to not expect everyone to be perfect.
***
Nick would like to thank: "My head coach Jeremy Libiszewski and everybody at Fighting Arts Academy, Team Marcelo Garcia New Haven, Ramos Athletic Conditioning Center, Top Secret Nutrition, Napoli Deli, QuikClot, Noble Iron and Vanguard MMA. It's Limb Difference Awareness Month. Check out The Lucky Fin Project."
Catch WSOF 11 on July 5th to watch Nick and Justin battle for the lightweight title. 
Photo Credits: Nick Newell   WSOF   Fighter 411 Magazine
---
---