Muhammed "King Mo" Lawal is as well known and highly acclaimed in combat sports today as this famed and equally classic Mel Brooks' one-liner. Currently, the Bellator warrior and Strikeforce veteran stands 11-2-1, with Roger Gracie, Gegard Mousasi and Seth Petruzelli representing only a handful of the peers he has slain in his path.
The best thing about Mo? You never know what's coming next. Whether it's a vicious knockout blow in the Bellator cage, an insightful look into MMA politics, shedding light on steroid use, or the fact that he recently signed with TNA Impact Wrestling, Lawal never fails to keep his fans on their toes.
With an arsenal of talent, a sharp wit and a game plan like Mo's, how can one fail when they are already destined for greatness?
***
SJ Sports: What was your experience like cornering your brother, Bull, in the Legacy FC cage, being that this was his MMA debut?
King Mo: Personally, I hated it because he's so young. There's a lot that I was saying for him to do but he couldn't do it because he had no idea what it was. So, I was getting frustrated. I was proud of him, but at the same time, he only trained five months for this. He's a basketball player, so he had no contact experience whatsoever. Most people that wrestle, they've been wrestling for a while so you kind of know what to do, but hell, he'd only been wrestling five months. So every time I yelled something for him to do, he said, "What's that? I don't know what that is." I'm like, "Keep on; just take him down!" It was just frustrating and nerve wracking because he's my little brother. It was good to see him win and fight through, push through to get that W.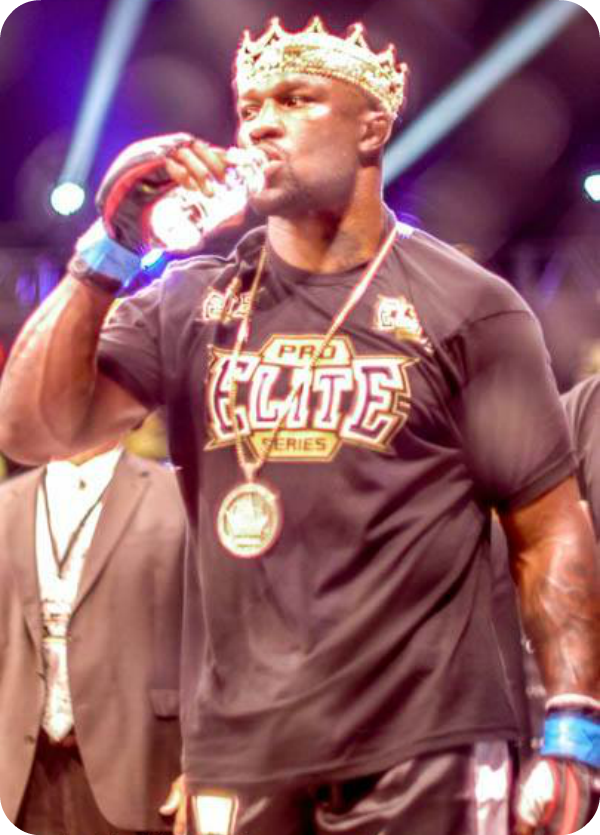 SJ Sports: Do you think Bellator trying to compete directly with UFC (for example, PPV) is a good idea? Or should they try to evolve and become their own complimentary brand?
King Mo: Here's the thing: they're not trying to directly compete. It's just like when Strikeforce was around; years ago, Dana White said, "Hey, Strikeforce is doing a great job; they have a reasonable promotion." As soon as Strikeforce started saying, "Hey, we're going to go nation wide," and just have shows nationally, UFC was like, "'F' Strikeforce; they're wrong; they're our enemy." The thing is, UFC wants to be the only show; the only big show. With Bellator, you don't ever hear Bjorn Rebney talk about UFC. He doesn't say anything about the UFC. You hear Dana White talk about Bellator all day, every day. Bellator does things different: we have a tournament system to determine who gets a title shot. The UFC, all you have to do is just look good and say the right things and you'll get a title shot. Bellator's more 'sport' and the UFC is more 'spectacle.'
SJ Sports: Is mixing a "real" sport like MMA together with pro-wrestling dangerous for integrity or are some people overreacting?
King Mo: I think people are overreacting. For one, pro-wrestling, the objective is to pin somebody, one, two three, or make him tap out with a move. You don't ever see anyone jump to the top rope in MMA. You don't see anyone poking people in the eye in MMA, because it's against the rules. The organization I fight in, we fight in a cage. In pro-wrestling, it's usually a ring and if it's a cage, the rules are to climb up the cage to get out the cage. In MMA, if you grab the cage, you could be disqualified or lose a point. There are big differences. There's no way to get them mixed up unless you're new to both sports. If you watch pro-wrestling and you watch MMA, you can see the difference right there. Big-time difference.
SJ Sports: There has been a lot of talk lately in sports media regarding PEDs and suspensions. Seeing as you have also been recently suspended for steroid use after your fight with [Lorenz] Larkin, what is your stance now on using them?
King Mo: When I fought Larkin, I wasn't, like, injecting anything; it was over the counter. It's like a pro-hormone. It's like if you go to Wal-mart and buy something called 'DHEA.' That's illegal; you couldn't use that. It's illegal in sports all across the board. I'm hoping to do year-round drug tests; I'm open to it. I'll be drug-tested by Bellator and TNA. I'm cool do to whatever.
SJ Sports:When people think of PEDs, they think of athletes sticking big needles in their necks. Is that a huge misconception?
King Mo: Yeah, it's a big misconception! You could get nasal sprays that have performance-enhancing drugs [in them.] Too much caffeine and you could fail a test. Alcohol. Marijuana. People say marijuana is a performance-enhancing drug because it calms your nerves and gives you a steady hand. It's pills, it's injections, it's nasal sprays. Even IVs. When I used to wrestle, last year, IVs got banned because they were considered performance enhancing. You have to be careful what you buy. I don't take anything in pill form besides Iron, Vitamin C and B-Complex. Everything else is powder or oil. Omega-3s and Fish Oils. I don't take any type of pre-workout pills. None of that stuff. I don't mess with no crazy supplement companies. Things pop up here and there. I saw something on Twitter; this company was sponsoring the Olympics, or the governing body for the Olympics, or a sport like USA Wrestling, or something like that. I don't know which governing body, but the supplements they had had some type of pro-hormone in it, so they had to can the whole supplement because it had an illegal substance in it. It happens all the time.  BodyBuilding.com had stuff they were shipping out that had traces of illegal performance-enhancing drugs in it. There's no regulation for it. It's not FDA-approved. There is no governing body that oversees the way supplements are made or if they even work. Now, I'm thinking they don't really even work because if they did work, they'd be banned.
SJ Sports: So you obviously disagree with the fact that the commission overturned your win into a no-contest?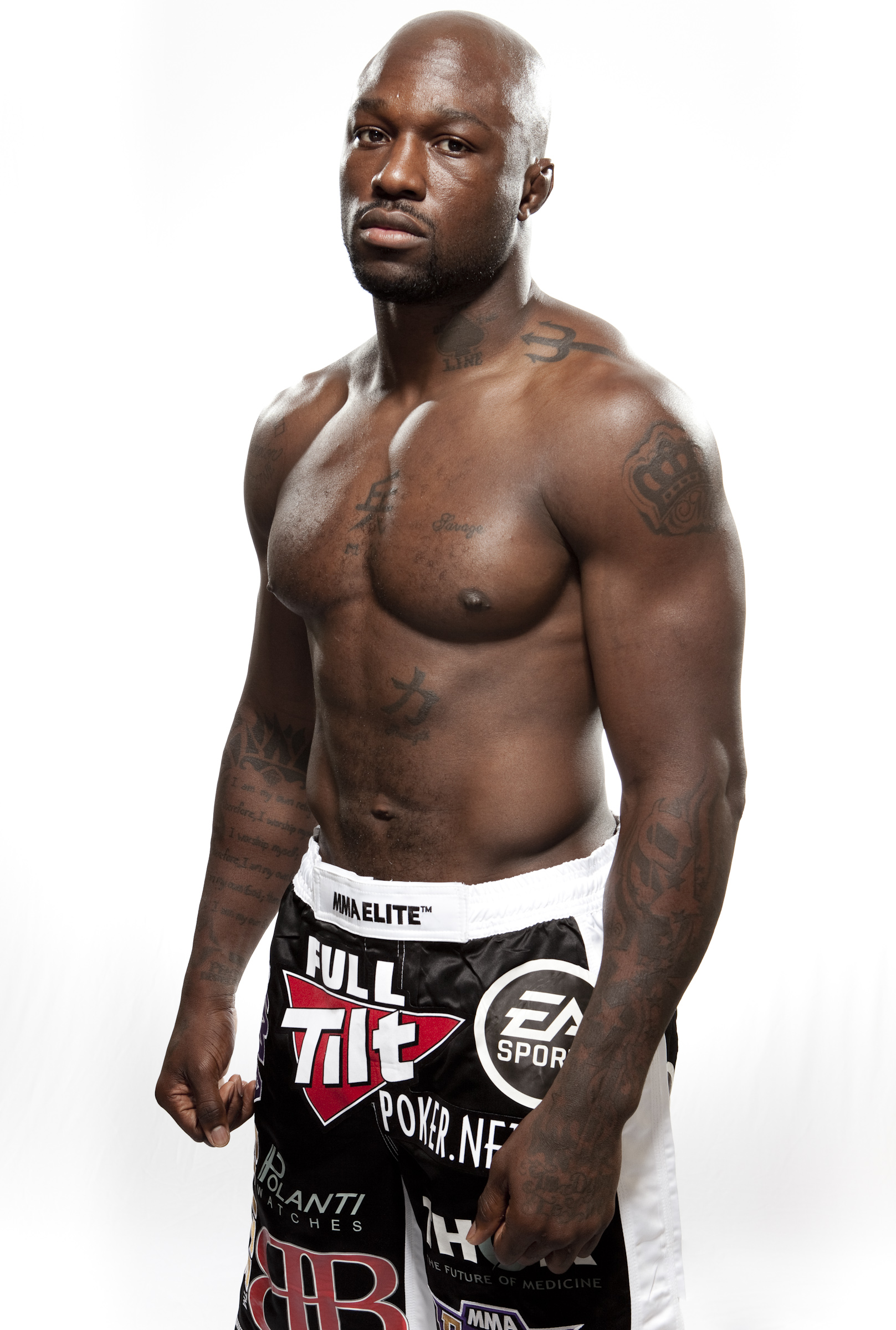 King Mo: Well, yeah. You've got to decide: what did I do? The dude had no ground game, but it's the rules. At the same time, I'm not going to go out there and use some kind of steroids to defeat somebody that had no ground game. I could have taken him down anytime, at will. It is what it is. I'm passed that, but at the same time it's just bitter; it's bitter in my heart.
SJ Sports: Speaking of the Olympics, do you think a lack of Olympic wrestling will affect MMA?
King Mo: Yeah, I think so. You'll get more sub-par wrestling. How can you determine what world-class is if you don't have the Olympics or world championships? There are four or five world-class wrestlers in wrestling: me, Joe Warren, Ben Askren, Daniel Cormier, Yoel Romero, Alexis Vila…and that's about it. No one else there competes at the world-level in amateur wrestling. There's college wrestling. College wrestling is tough, but it's not world-class wrestling, in my opinion.
SJ Sports: Who, in your opinion, is the most "overrated" fighter?
King Mo: I think we all are. It's true; everybody talks about fighting like it's the biggest and baddest thing, but it's just fighting. It takes a lot of training and work, but it's just fighting. So, in this instance, we are all overrated. It's just entertainment. It's nothing earth shattering.
SJ Sports: More important for a fighter's career: winning or being an entertainer?
King Mo: I think winning. You could be a good entertainer, but if you you're losing, you're a loser. In real sports, how many football games you been to where you're like, "Man, that was a boring game." Or you see the commissioner saying, "Hey, you know what? Buffalo Bills, you guys win, but you're boring, so this year you're not going to be playing football." Let's be real; let's be honest. In true sports…MMA is not a true sport, really…it's more of a spectacle, but in true sports, people don't care about 'boring.' They care about winning. If the game goes to overtime, all they care about is the result. "Oh man, it went into overtime. It was a great game, even though no one scored. It was all defense."
SJ Sports: Then again, football is a team sport; MMA is not.
King Mo: No, but at the same time, it's a sport.  It's like tennis. The result is winning. To me, tennis is boring. Same with golf, but people watch it for the result. Tennis and golf are bigger sports than MMA.
SJ Sports: So you would say MMA isn't really considered "mainstream" yet?
King Mo: I think it's real mainstream, but I don't think it's a true sport just yet. There are a lot of things lacking. There's no true ranking system…true media. It's controlled by certain people in the sport. Say you were in the UFC and you put me on the cover of your magazine, they might be like, "Guess what? Just because you did that, you're not going to get your credentials anymore."
SJ Sports: Has MMA reached its money-earning potential for fighters, or will it get better?
King Mo: I have no idea. I think it's oversaturating right now if you look at it. The clothing companies are falling by the wayside. They're doing too much. The Ultimate Fighter and all the reality shows have fallen off. The reason football never gets oversaturated is because you have seasons. When football season's over, you got a long break. That's why everybody's like, "Man, I can't wait till football season." Same thing with basketball. Same thing with baseball. The seasons keep it fresh.
SJ Sports: Who were you most impressed with and what shocked you about your experience calling Invicta FC?
King Mo: It's not the fighters that shocked me, because I knew they'd be good. The women always bring it. It was how much momentum Invicta has garnered within a year. The first show had a little hype. The second show had a little bit more. By the third show? I was like, "Damn, we got something going here." After that, it just got bigger and better.
SJ Sports: Cris Cyborg is 'The Terminator.' She's amazing.
King Mo: Not many women are going to beat her. There are not many women that can match her skill and athleticism and wrestling.
SJ Sports: Have you heard a timetable of when you are getting your title shot?
King Mo: I'm hoping it's November. We'll see what's up. I'm open to fight whenever; I'm always in shape.
SJ Sports: What's the dumbest rule in MMA?
King Mo: You can't knee a down opponent. That's it.
SJ Sports: Does Silva win the rematch over Weideman?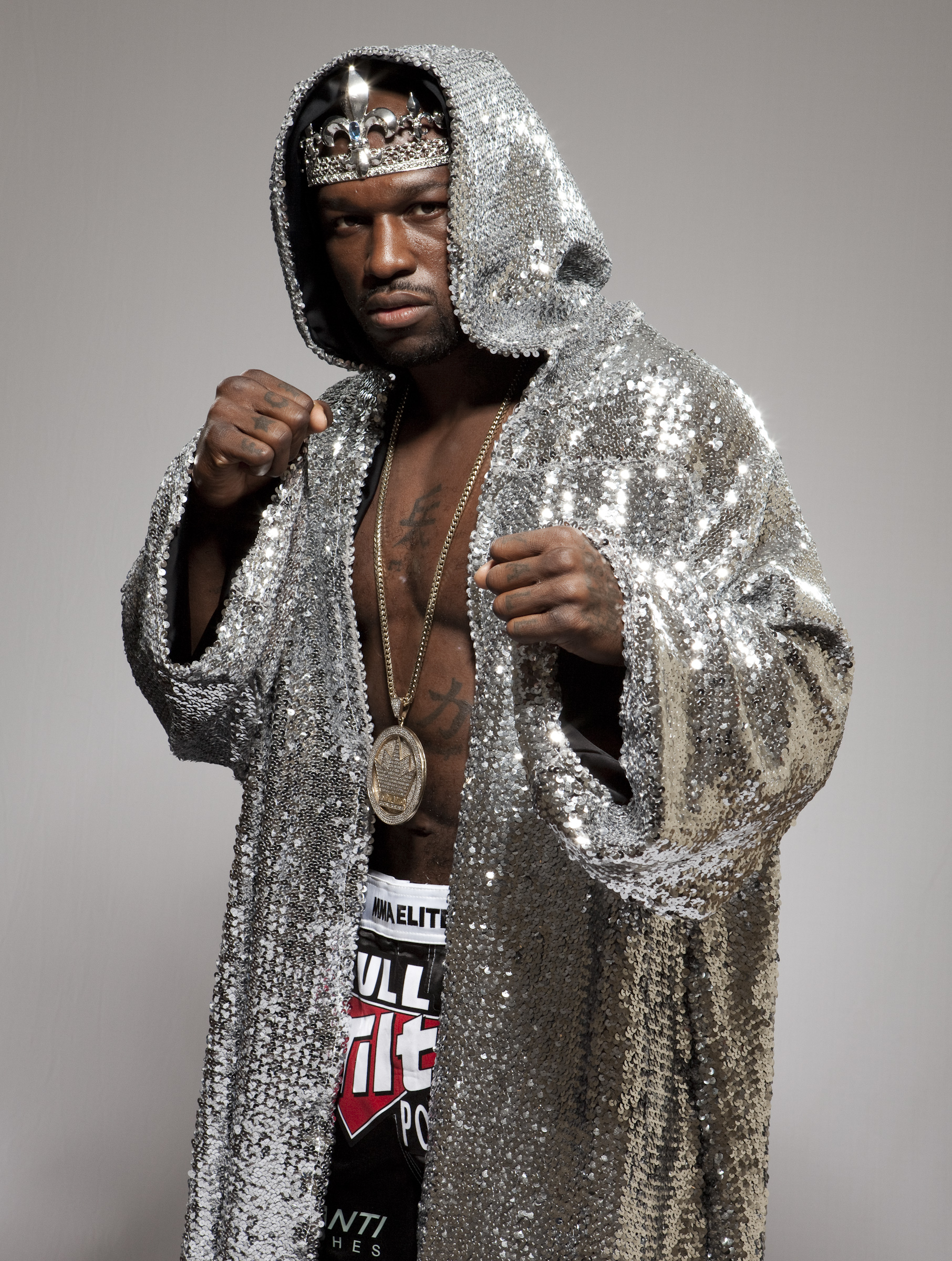 King Mo: I don't know. You never know what's going to happen. Anything could happen in MMA. Silva could win and Silva could lose. We all have opinions until something happens. I could believe what happened. To me, the biggest upset in all sports, to this day, was when Mike Tyson got knocked out. Mike Tyson was a 30-1 favorite. Anderson Silva was only like a 2 or 3-1 favorite. MMA is such a new sport that everyone's trying to figure out, "Oh, he's the greatest-of-all-time!" The sport's only been around for 20 years. They do that for marketing purposes so people will go and watch. When I first started watching MMA, the greatest of all time was Royce Gracie. Then, after that was [Kazushi] Sakuraba, then after that it was Wanderlei Silva, after that it was Chuck Liddell, then after that it was GSP, Matt Hughes, Randy Couture. The first one came out was NHB, No Holds Barred. So, since I've been watching the sport, or the entertainment, we've had like eight greatest-of-all-times. There's Fedor [Emelianenko]: greatest-of-all-time. Then it's Anderson Silva. Jose Aldo. Jon Jones. Nope! Cain Velasquez. Nope! Brock Lesnar. Every three years, we have a greatest-of-all-time. People try to say that the greatest woman fighter of all time is Ronda Rousey. She's good, but then you've got Megumi Fuji smashing girls with submissions, all sorts of submissions for years, but she's got no recognition because she's Japanese. Megumi Fuji's been fighting for a long time. Thing is, greatest-of-all-time in women's MMA…women's MMA has only been around for about 15 years, if that. Megumi Fuji is revolutionary because she was doing what Ronda Rousey is doing now, back then.  She fights a different weight class, but people don't know that. People have forgotten about her, but she's an all-time great. People didn't grow up fighting. They probably saw MMA for the first time on TV, so they will believe whatever people tell them. They'll say, "Okay, he's the greatest-of-all-time because Joe Rogan said so on TV."
SJ Sports: Who do you think is the best promoter in MMA?
King Mo: I don't know. People say boxing is a dead sport. Boxing is not dead and boxing will always be a bigger sport than MMA because of the way it's run. There's more money and more match-ups. A guy like Shane Mosley could lose four fights and still make big fights and make big money. In MMA, you lose two fights? You're done. That's what's kind of stupid. In MMA, the promoter is the organization, so they just promote their fighters. Let's say all the fighters in the world fight for Bellator. They could take a bum from the street, clean him up, get him the right match-ups and people would think he was a great fighter. Anybody could turn pro. Bull turned pro after five months! The right promoter could make you into a star.
SJ Sports: Let's talk about wrestling. We know you're signed with TNA. When can we expect to see you get in the ring?
King Mo: Well, I'm hoping this year. I've been doing this pro-wrestling school in Ohio Valley and people don't understand how hard pro-wrestling and pro-wrestling school is. One practice would be anywhere between three to five hours getting slammed with hitting the ropes or something like that. The typical guy that's a pro-wrestler in TNA or the WWE will spend six to ten years at the pro-wrestling school before you make it big. I'm on the accelerated route. I'm in wrestling matches for OBW and I'll go back and wrestle more matches within the next few weeks.
SJ Sports: What is more physically demanding? Training for pro-wrestling or training pro-MMA?
King Mo: That type of training [pro-wrestling.] MMA, I can take people down; I can block stuff. In pro-wrestling, you're doing stuff for the sake of entertainment. You're like a stuntman. You get body-slammed. You get thrown over the ropes. You fall. You're taking chair shots. You're getting power-bombed. If you look at the average wrestler, at 40-years-old and you look at an average MMA fighter of the same age, the MMA fighter looks much younger and much fresher than the pro-wrestler. An MMA fighter fights three to four times a year. A pro-wrestler is kept on the road doing wrestling matches four days a week. You put on a show; it's brutal. I see Hulk Hogan. Hulk Hogan can barely walk. Pro-wrestling is like a soap opera. It's drama-filled. You've got a bigger stage. You're still using talent and skill like in MMA, but you take it over the top.
SJ Sports: Did you get support from your MMA fans when you announced your deal with TNA?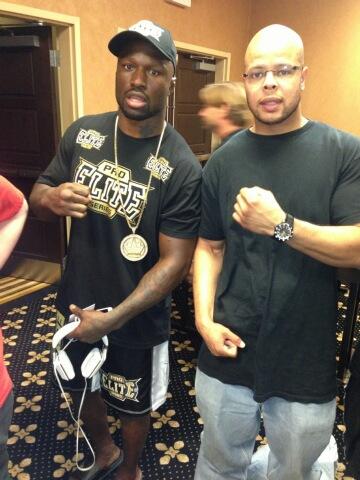 King Mo: Yeah! The ones that didn't like it were the fans that were one-type minded. They didn't understand that I could get paid from many areas instead of one area. Many MMA fans think this is 'life' when it's just a job. To me, [MMA] is a job in my style. It's cool to watch. I like to watch more boxing. I'll go watch the guys I know, but I can't just go to a UFC fight or Bellator and just sit down and watch a card. I do it every damn day. I need a break from it.
SJ Sports: I know, in the past, you've expressed interest in teaming up with Rampage. Has there been any talk of you joining the Main Event Mafia?
King Mo: What! Nah, I'm going to do my whole thing. Maybe I'll tag team partner with Rampage, eventually, but I'll do my own thing.
SJ Sports: That being said, who wins? Tito or Rampage?
King Mo: If Rampage is hurt, I give the match to Tito. If Tito is hurt, I give the match to Rampage. The training camp is what counts. You can go into a training camp feeling good and leave beat up. Depends, though. Eventually I think maybe Rampage has the advantage, but as far as them two? They trained together, so somebody knows what's up or the secrets. Somebody knows more than the other guy. I just don't know who. That's all.
SJ Sports: Do TNA obligations ever interfere with MMA obligations or training?
King Mo: Nah, not right now. TNA knows that MMA comes first and they allow me to let that come first. In between camps, and here and there during camp, I'll go to pro-wrestling school to do a few matches here and there.
SJ Sports: Do you think you will continue with both or eventually choose one sport over the other?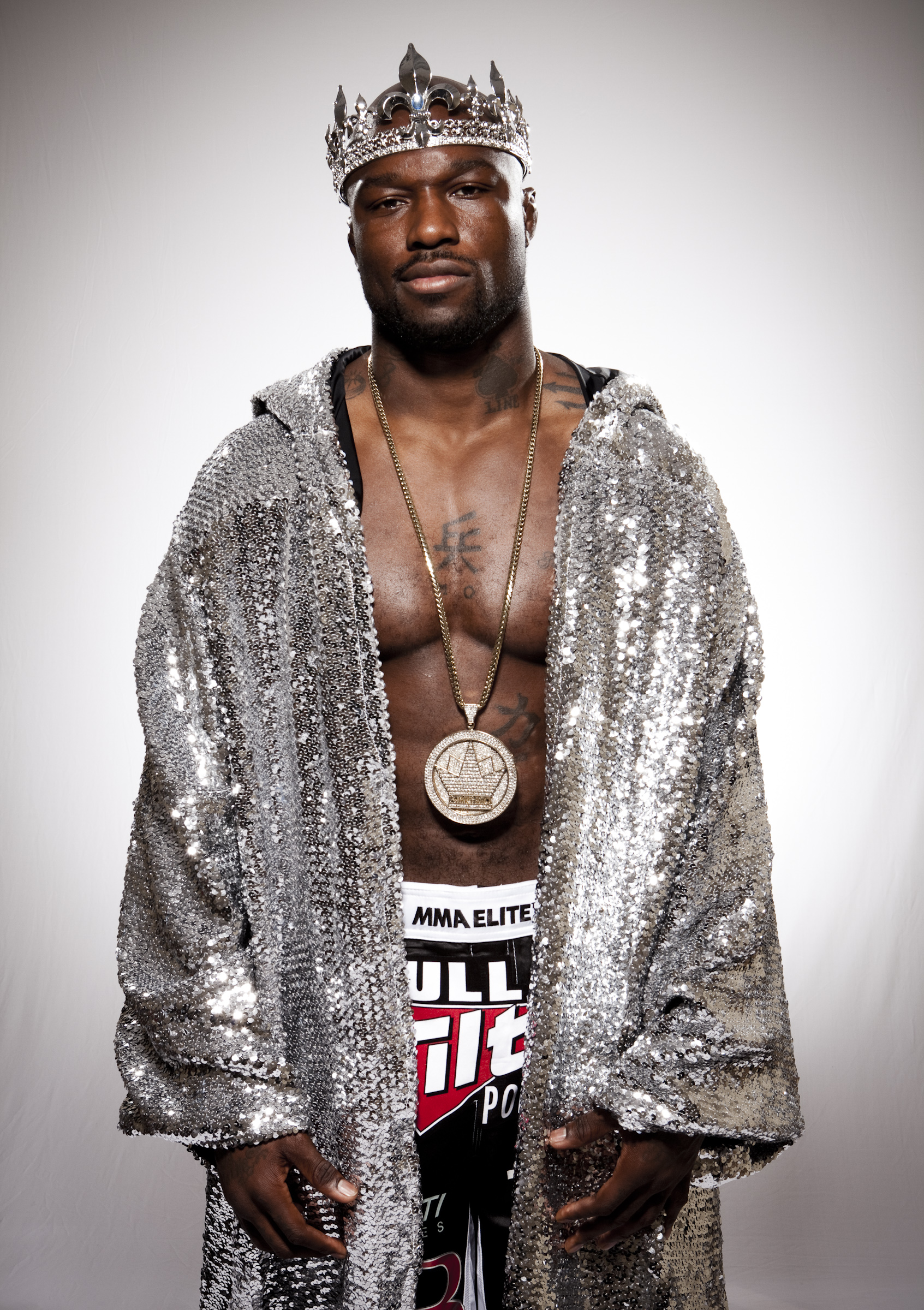 King Mo: My goal is when I'm done fighting to keep on doing pro-wrestling and having fun. After a while, I'd probably pick that.
SJ Sports: Is there anyone you would like to thank?
King Mo: First, I'd like to give a shout out to my boy, Frankie. That's my dawg. Lana's Egg Whites, Nutrition Zone, MMA Elite, Ohio Valley Wrestling, FightHype.com and TNA Impact Wrestling.
SJ Sports: Who would you want to play you in a movie?
King Mo: I'd like my little bro to play me.
SJ Sports: Biggest pet peeve?
King Mo: Keyboard warriors.
SJ Sports: Movie that if it comes on you have to watch it, no matter what?
King Mo: Black Dynamite, I'm Gonna Git U Sucka, Troop Beverly Hills and IP Man.
***

Follow King Mo on Twitter.
Photo Credits:  Special thanks to King Mo
www.mmaopinion.co.uk    Mike Calimbas Photography    www.mixfight.ru