---
---
"I've definitely embraced it since it's become an obsessive-compulsive disorder of mine, but other than that I find it to be a major pain in the a**."
Shockingly, L.A.'s "The Show" host and famed Showtime boxing broadcaster, Mauro Ranallo, is not speaking of yours truly.  I know; it fits, right?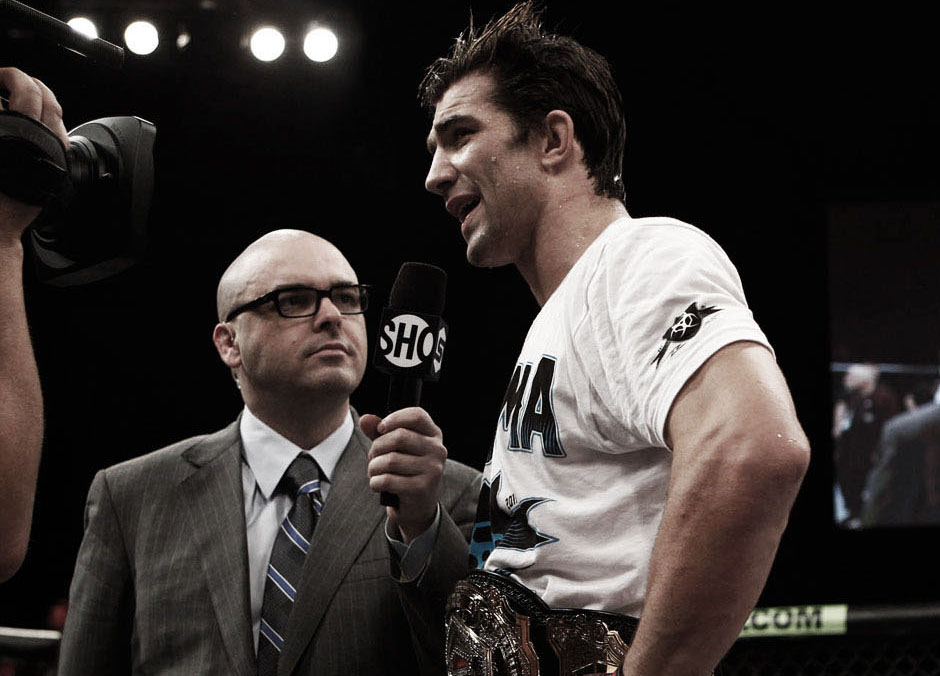 In actuality, Ranallo is referring to Twitter, where breaking news travels faster than a wagon with 4 spare oxen on the Oregon Trail.
After meeting through a mutual friend, "Crooklyn" Stephie Daniels, on Twitter, Mauro and I soon got on like a house on fire. Why, you may ask? Well, because of our shared first-generation American status, of course. And, most certainly, our love for all-things combat sports.
The self-proclaimed "Bipolar Rock n' Roller" has had over 27 years in the business. At the age of just five, Mauro knew exactly where he was going, and what he wanted to do.
"I was incredibly young [when I realized what I wanted to do]. I almost don't believe it when I'm saying it. I really knew at three, four, five years of age that I wanted to communicate; I wanted to be entertaining," he explains. "I loved attention, and yet was as always drawn to the communicators, the broadcasters."
Mauro's parents even caught on to his addiction. "[They] said the best babysitter I had was the radio or the TV. I've been practicing all of my life. I've been able to, as cliché as it is, [live] the dream."
Ranallo tells me more about his fervent appetite for broadcast journalism. "I have done it for free, it's my passion. I love learning things about people, telling stories; that's why combat sports has always been a huge pleasure for me."
Mauro paints a vivid picture. "It's in the cage, it's in the ropes…where the story is really told. You know everyone wants to know what the truth is: you get in the cage against another human being, you will soon find out what that truth is."
I am not sure if I can fully communicate in just one article the experience that this man has accumulated in his 27 years as a journalist. As Mauro, and my Nonna for that matter, would say, "Mamma mia!"
A Canadian-native, Mauro was hired at the age of 16 by Vancouver-based promoter, Al Tomko as commentator for the nationally-televised "All Star Wrestling" program. Until 1989, Ranallo was "The Voice" on weekly Saturday afternoon broadcasts, earning him many accolades, as well as comparisons to greats such as Jim Cornette and Paul Heyman.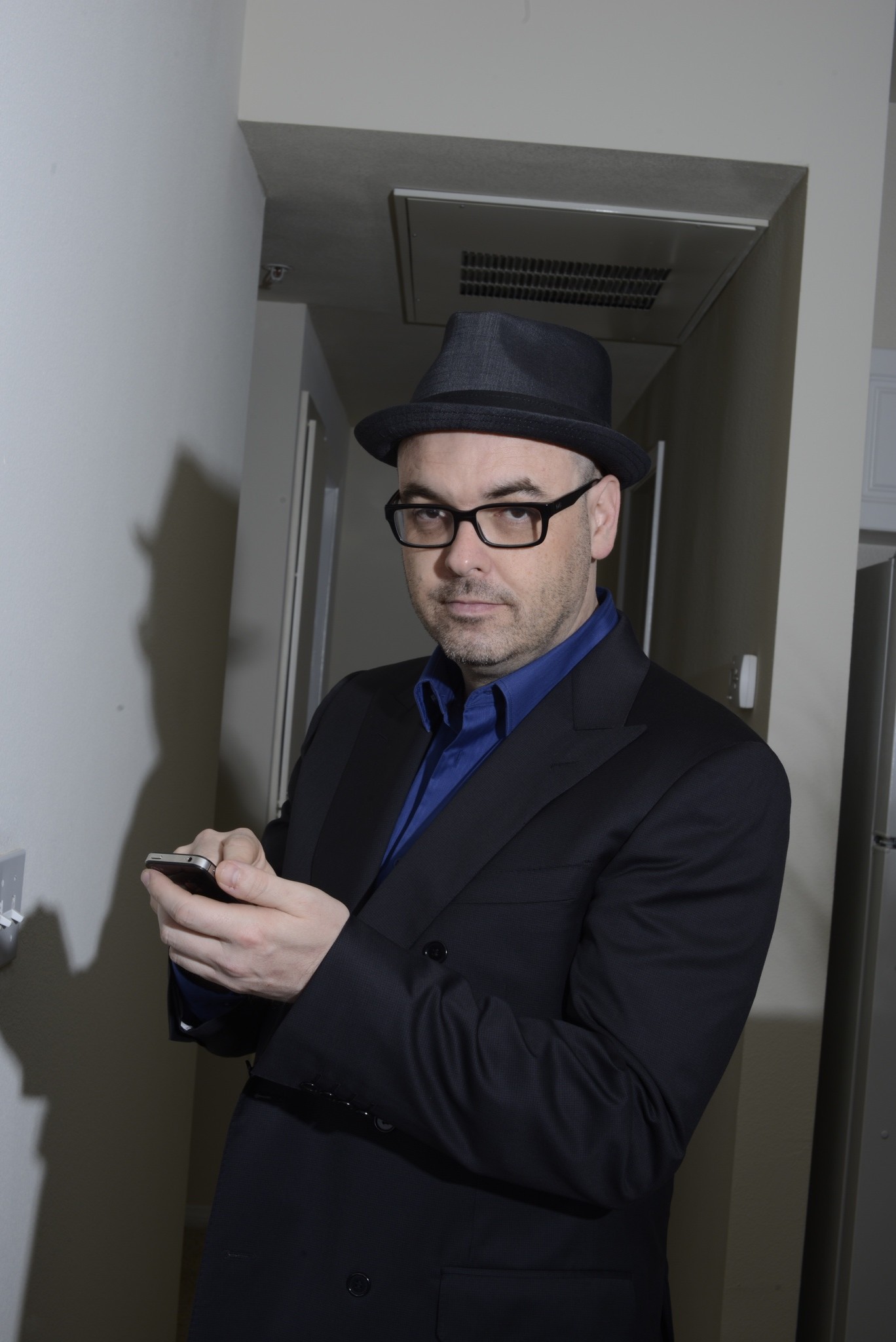 At age 19, Mauro's career was tragically put on hold.
"I lost my best friend in the world [Michael Janzen]. My career constantly pays tribute to him. His death was the first real loss that I experienced in my life. He was a huge boxing fan and a huge pro wrestling fan, but died in 1986, which was seven years prior to the invention of the UFC; he would have been a huge fan of that as well."
Ranallo describes the pain he went through and subsequent depression. "There was a chemical imbalance in my brain that was caused by the trauma. I went through a period where I was hospitalized with what was known as manic depression, and what now is more commonly known as bipolar effective disorder."
He explains further, "Starting my career at 16 and being on national TV in Canada right out of high school, it was quite overwhelming. I knew I was going to do something in this world; I wanted to tell stories. We create our own fate and destiny and the power of the mind. It's something I wish people would take advantage of more."
I ask about his current mental health.  "I'm the healthiest I have ever been; I am still taking my medication. The stigma is still there, but it's shrinking. It's something that doesn't need to be debilitating. A lot of people that have really impacted the world suffer from mental illness; I try to look at the positive. I want people to know that you are never ever alone and mental illness doesn't have to be a death sentence."
This distressing period was certainly not a "death sentence" for Ranallo who, after a brief stint in the hospital for his mental illness, returned stronger than ever.
In 1999, the Hart family hired Mauro to host "Stampede Wrestling" in Calgary, followed by a play-by-play gig in July 2003 alongside Bas Rutten for Pride FC, the world's largest MMA promotion of its time. Traveling to Japan over 30 times certainly left an impression on Ranallo.
"The best country to watch MMA in is Japan! [The fans are] knowledgeable, passionate…you can hear a pin drop and its really strange, but being in front of 40,000 people for every event is amazing. The respect and the knowledge of the sport, cheering loudly for a sweep, every little nuance, they appreciate it. Japan has the best MMA fans. Bas Rutten and I used to get in trouble! Some of the fighters would say "Hey! We can hear what you guys are saying!"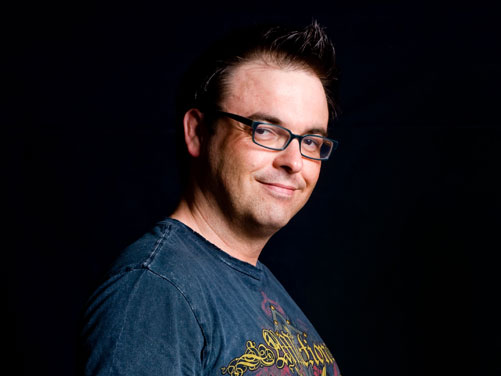 In September 2006, Ranallo was given the opportunity to anchor The Fight Network in Toronto, the first 24-hour combat sports channel in North America. Still, the opportunities just kept pouring in for the witty broadcaster.
"I was with the Elite XC through Showtime in 2007, and way before FOX and the UFC, we had the phenomenon that was [Kevin Ferguson] Kimbo Slice. I was part of the broadcast crew. I was on CBS four times between 2007 and 2008: amazing ratings for Kimbo, nearly eight million viewers. I got to work with Gus Johnson, one of the best sportscasters in the business."
This past December, boxing returned to CBS for the first time since 1997.
"I was very honored to be the play-by-play announcer with Al Bernstein, Paulie Malignaggi, Jim Gray, Brian Kenny. I am a very lucky guy."
Mauro tells me that he moved for yet another gig, "The Score," a weekly TV show, the first of its kind, as well as doing a daily podcast. Recently, however, Ranallo has moved to Los Angeles to pursue some different dreams.
"I got sick of the winters, and it just got a little stale. L.A. is the entertainment capital of the world, with so many more opportunities for a person like myself. I wanted to continue to challenge myself as broadcaster and as an entertainer."
He tells me, "I have done literally everything that there is to do in broadcasting. Combat sports are what's given me the opportunity to make my living and realize my passions. I used to be a club DJ; music is another passion of mine." (His current playlist favorites include Bruno Mars, Maroon 5, Tupac, Snoop, Biggie, The Eagles, The Beatles, The Beach Boys and Mackelmore.) "Voice over work is also something that I am pursuing a lot more now that I have moved to Southern California."
"I came [to L.A.] at the behest of Frank Shamrock, who has become a family member to me, and Bas Rutten is 20 minutes away, so I'm surrounded by loved ones," he reflects. "It was humbling to know that people missed my daily podcast, so I said I would put all my energies into a good weekly show and really go back to my roots: MMA, boxing, pro wrestling, pop culture. I was blown away from the first shows response. I don't want it to be the 'same old, same old.' I'm not a cookie cutter guy."
And so, "The Show with Mauro Ranallo" was born. The first episode aired on April 4, 2013 and had a tremendous response.
An exclusive scoop for my readers: this Wednesday, April 17th, Mauro will be talking with Gilbert Melendez, Strikeforce lightweight champ, who is challenging Benson Henderson for the UFC lightweight championship this Saturday, televised via UFC on FOX. Ranallo calls this fight "a fantastic matchup " and promises a few other exciting guests.
"It's always topical and it's always in depth; I do appreciate the support ["The Show"] has already gotten!"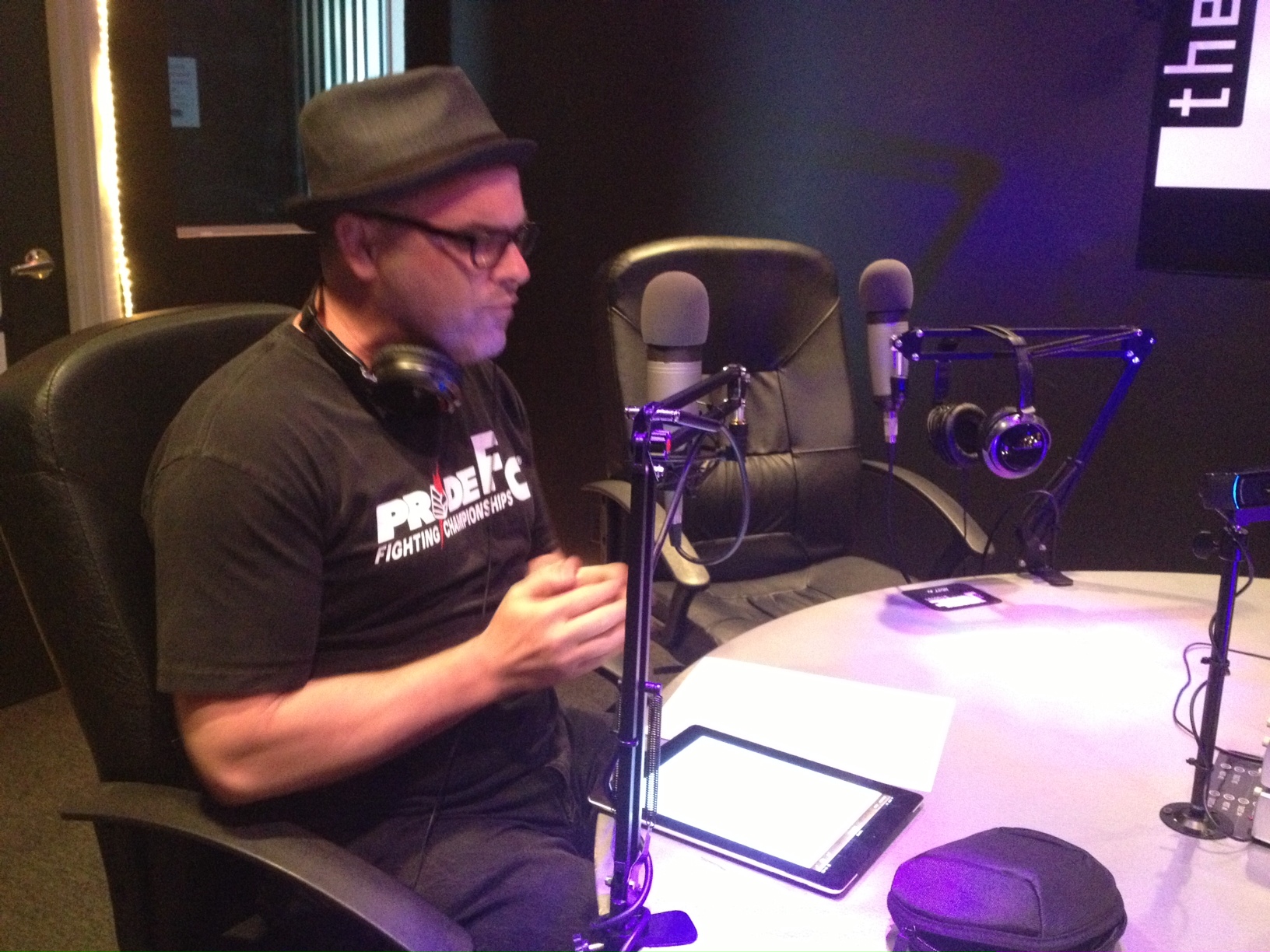 Up next for the Italian Stallion of combat sports? Oh, you know, only covering one of the biggest sporting events in the history of the world.
"I'm covering the first Floyd [Mayweather] fight on Pay-Per-View, the biggest contract potentially in sports history; him and Robert Guerrero will go 'mano y mano' May 4th."
I ask Mauro what he would say to an aspiring journalist and broadcaster, especially one that might suffer from a mental disease of some kind.
"I would say first and foremost, make sure they're at a good place with their health. No matter how much you love what you do, you have to have a balance in your life."
He warns, "If you think you suffer from something, no pride, go and ask the doctor go and speak to someone. I have been touched by so many people that say me speaking out like this in an interview, or on my show, and saying that they aren't alone has helped them. It's one of the reasons I really love what I do."
After some reflection, Mauro draws a breath and says, "It's always going to be a battle…but never stop chasing the dream."
***
Check out Mauro's show on Wednesday evenings RIGHT HERE, and follow him on Twitter @MauroRanallo.
Photo credits: MauroRanallo.com  FightHubTV.com  Mauro Ranallo.
---
---