What words come to mind when you read the name "Jens Pulver?"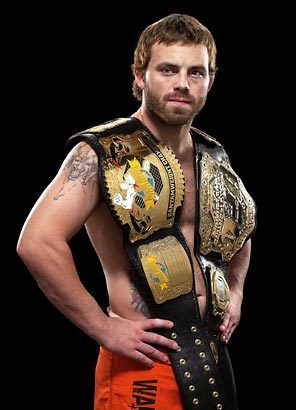 Immediately, they register: Legend. Veteran. Champion.
So, what about if you asked Jens the same question?
His responses differ: Reject. Failure. Has-been.
From someone who is considered "the godfather" of the UFC's 155-pound division, this may astonish you. But Jens' reputation precedes him, and I know for a fact that any terrible description a critic could possibly conjure for him, he has already heard before…from himself.
Pulver [27-18-1] is coming off an April 5th One FC loss to Masakatsu Ueda in Singapore. He was submitted via Brabo Choke in the second round.
"I've been beating myself up pretty bad about it. Physically everything was there, but I have just come to the realization that me and jet lag are not friends. I have never had jet lag destroy me like this. Conditioning wise, I was in such great shape, but my feet went flat. As far as physically, I have never been as ripped, lean and ready to go."
He continues, "It was humbling. [Ueda] is a great former world champion; he was tough. The way I feel inside is a lot worse than the way it looked on TV, because to me it just looked like I took a beating, but I just got caught again."
"No excuses; I said I wanted it," he explains. "I wanted to travel. I didn't know how it would hit me at this age. Even now, it's still driving me crazy. It zaps your stamina bar; you're just like a walking zombie."
I ask Jens if he would take another fight, if there is something on the horizon.
"I don't know. I don't even think past this afternoon."
I insist, "People want to know!"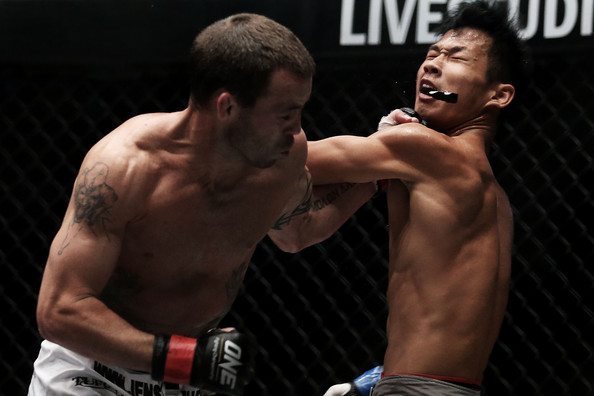 "I know!" he exclaims. "Nobody is harder on me than me, and it's hard to explain to people unless they understand the ideas behind anxiety and depression, or what I call, 'a depressed anxiety.' I just beat myself up negatively so much, it doesn't matter what other people say."
"If there's another one out there, we will see," he tells me. "I don't know if you're supposed to feel this good physically at 38. I really do feel the best I ever have, except when I go with these 25-year-old wrestlers. I just try to hold on, man; it's like riding a bull! So I'm learning how to adjust and be a different kind of fighter, and that takes time and takes work."
I ask Jens to give me the scoop on his wrestling and martial arts background.
"I started off wrestling, but then I got so addicted to punching. When Duane Ludwig knocked me out, I thought 'I really got to take this boxing seriously!' So then I started boxing pro, and I really got into the standup. Now I'm just too old to be trying to shoot the lights out with the youngsters; I need to get back to being a wrestler."
Pulver tells me that changing it up is his only strategy right now. "You've got to rebuild and start over. I just happen to have a name that doesn't allow me to do it in silence, it doesn't allow me to hide. I'm trying to learn how to be a more well-rounded fighter, trying to have fun, and walk away from this sport not hating it as much as I was there for a while."
Also on the agenda? Coaching the younger generation:
"I am having fun coaching. I used to laugh when I heard the expression, 'Man, I've forgotten more about fighting than you'll ever learn!' But now, I understand what they're saying. I'm not trying to be the 'old dog,' trying to hang on though. It helps me battle my anxiety and depression."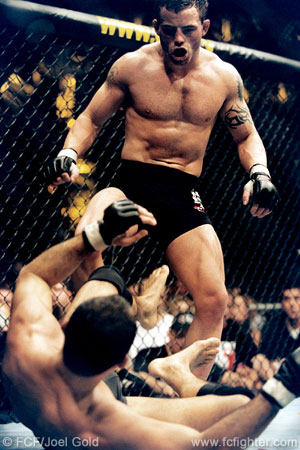 "When I was focused on fighting, I became a world champion," he tells me. "So when I focus on being a coach, I will be the best coach there is."
I ask what would happen if Jens were forced to pull away from fighting for the rest of his life.
"I would learn to adapt; I would learn to appreciate the things that I have. Lance [Steffen] has been a phenomenal mental coach. My wife, my kids… I know later on they'll be happy, they'll be proud of me for what I did, what I've done. I can't chalk everything up to my last fight."
He stresses, "Even though my name has died in the UFC, I was still there when it first began. So, at some point when it's all said and done, I'm learning how to be proud of what I've done, rather than hanging my head on the 'misses' and the 'almosts.'"
"Never close the door on the person you will become in a year or in two years, because you haven't met them. Think about that," Jens instructs me. "As bad as you think it is, don't close the door on the person you haven't met in five years, who you are going to be. I don't know what the 42-year-old champion is going to be like, but I don't want to piss him off! [Laughs]"
Jens and I talk about the UFC next. I know this is a sensitive subject for him, but also one of great importance in his life.
"[Leaving the UFC] is the one mistake I will never be able to take back or change. The biggest regret was giving up the world title and leaving. That was the worst thing I could have ever done and I will never be forgiven for it, nor do I deserve to be. I wish I could go back and say, 'Here, have the belt back,' and then I would have just fought in the UFC and would still have been a part of it."
In his second contract with the UFC, Jens faced current lightweight contender, Joe Lauzon, losing by knockout in round one.
"The second time I came back, I lost. It wasn't like they didn't give me an opportunity,  G-d knows they tried to give me as many as they could, even in the WEC. I just couldn't put the wins together," he describes. "I was so mentally done, it didn't matter."
"Do I miss [the UFC]?" he asks aloud. "I miss them to death. Am I proud to have been a part of it? Absolutely. Do I wish things could have been different? Of course."
Jens continues to lament, "I miss Dana, I miss Lorenzo, I miss the UFC. I miss just talking to them. I wish I could work for them or with them. This is the only time I have ever said it."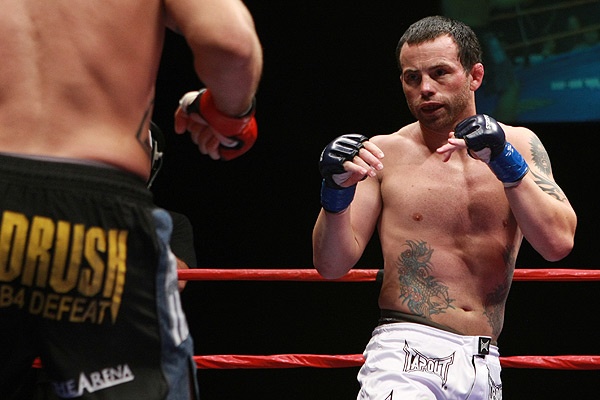 After his stinging loss to Lauzon, the former champ was hired to coach The Ultimate Fighter 5 opposite B.J. Penn. Much to Jens' dismay, Joe was chosen as one of the competitors.
"Here you've got somebody that dropped one of the coaches; of course it was awkward," he describes. "I had B.J. who wanted to rip my head off, Joe that dropped me, and now I've got to try to convince this team that I am worth listening to."
He advised his team to do as he said, not as he did. "I have been around phenomenal coaches, world champions: Pat Miletich, Jeremy Horn, Matt Hughes. I was right there with them. I won a world title. I told some of the guys, 'Trust me on the conditioning and on the mental side, and I am going to allow you to fight the way you want to fight. I didn't try to change any fighter from what they already knew; I just wanted them to be in the best shape they could be."
"Look at Lauzon now though, man; that kid's a beast," he adds. "He's phenomenal. It all works out at the end of the day."
It would be impossible for me to end this discussion regarding the UFC without asking the inaugural 155-pound champ to weigh in on Henderson vs. Melendez. [Benson Henderson will defend the UFC lightweight belt this Saturday, April 20th, against Gilbert Melendez.]
"I'm excited! I think it's going to be a great fight," he exclaims. "I love Henderson; Bendo's no joke. I love the way he's fighting. He's fighting with a little more animosity, but he's real relaxed; he just wants to go out there, really put people away and try to damage them. He realizes how great he is."
"That's not taking away anything from Gilbert [Melendez]," Jens says fairly. "He's beaten a lot of great fighters; but Benson, I just admire that kid. I wish I could be there live to see that one. As the godfather of that lightweight division, I am happy for both of them. They've both got the right attitude. [Henderson's] just got this air to him, like, 'how dare you come in and try to take my belt!'"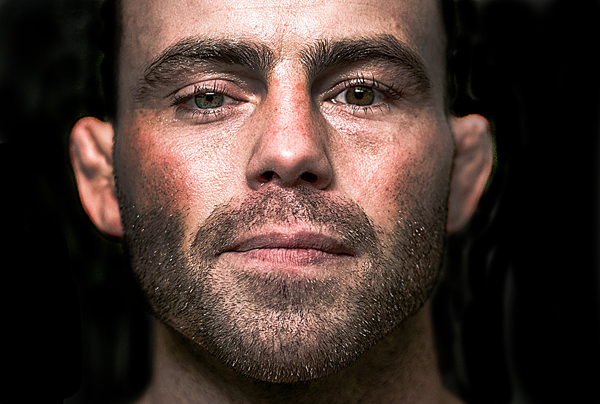 I decide to end our conversation with what I believe to be a fairly simple question: "Jens, what makes you happy?"
There is a long pause on the other end of the phone. "Man, that's actually pretty tough; I think there have only been a few times that I have been truly happy outside of my family, my wife and kids. That's been the hardest battle, being happy with myself. It's one of the reasons why I still fight; I want to get that smile on my face."
I hang my head in a lot of ways," Jens tells me sullenly. "I don't think too highly of myself; never have. I just keep working. I am a work in progress. I don't want to sit there at 70-years-old in a rocking chair and be full of regrets. And the damndest thing is, that is the direction I am heading. Hopefully one day I will be smiling; but that inner happiness? I don't got it."
"I always tell people there's Johnnie, there's Jens and then there's 'Little Evil': a three-headed monster," Pulver describes vividly. "If you can't kill the demons inside, then it doesn't matter. I need to learn how to be my own best friend. I am trying to practice what I preach, to find that comfort and that solace."
"Don't get me wrong," he says. "I have a lot of moments where I am extremely thankful…but I am always trying to shut up that other voice."
***
Photo Credits:  Getty Images AsiaPac  Sherdog.com  FCFighter.com  SeattleTimes.com  CagePotato.com