---
---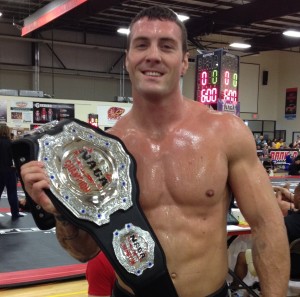 As we sat down on that late January afternoon, I knew there was something different about Ricky Shivers. As he thoughtfully sipped on his smoothie, I could tell that his mind was elsewhere. I make small talk; ask him how training went earlier that day, how he's feeling. He answers as if he has the responses memorized, like it's clockwork.
Ricky lives his life by that clock. He has a routine that mimics even the greatest of mixed martial artists and, for Ricky, it's all about the end goal: fighting in the UFC.
Shivers spends a minimum of four to six hours a day at the gym. When he's not training, he is teaching. BJJ, Muay Thai, boxing, you name it. Ricky is truly a mixed martial artist. "I live in the gym," explains Shivers. "Every time I train, I train to fight whoever is holding the UFC Heavyweight belt." Master Carlos Gracie Jr., founder of Gracie Barra MMA Champions, the place Ricky calls home, once said, "If everything seems under control, you are not moving fast enough." It is abundantly evident that Shivers lives by these words.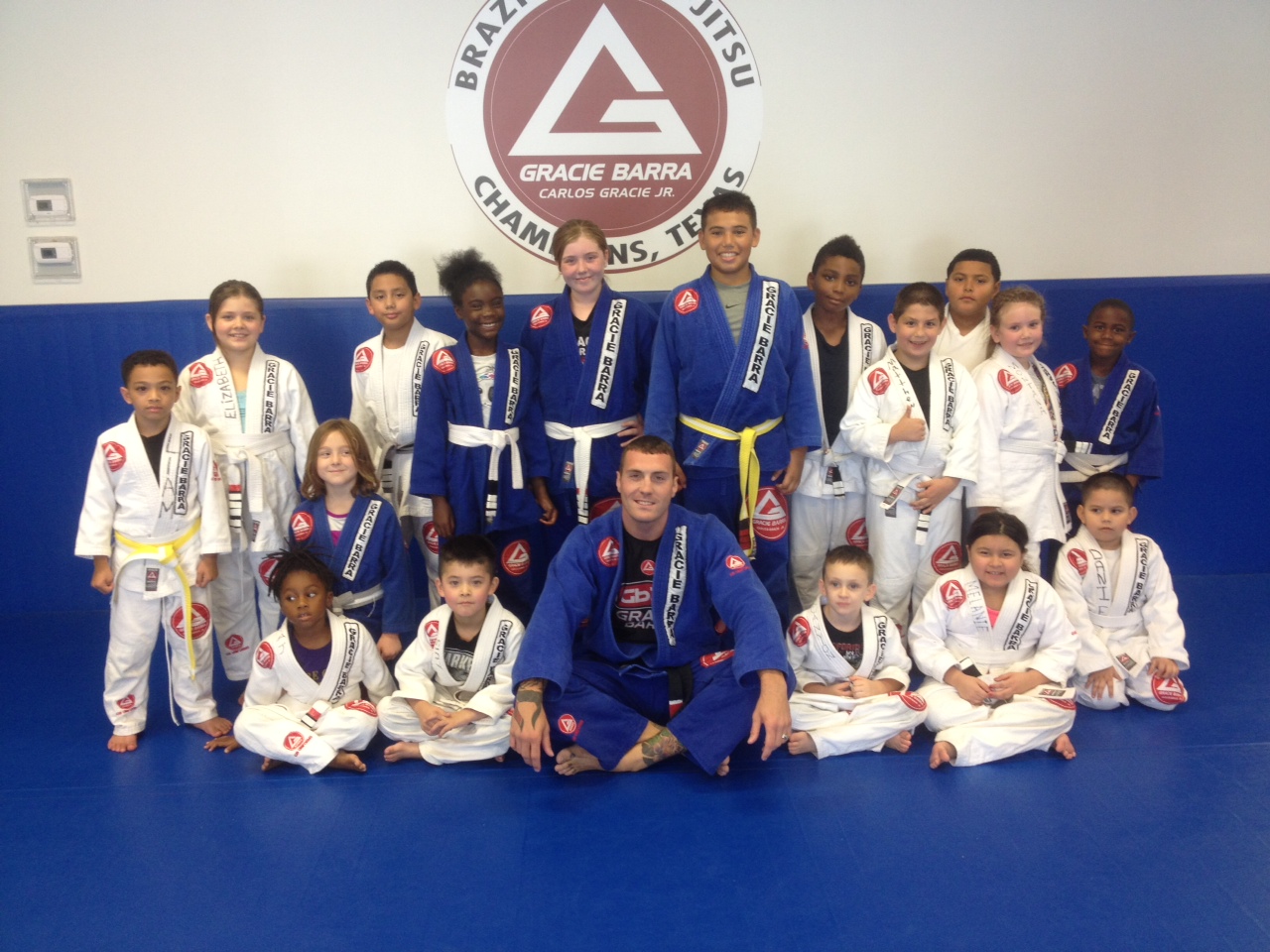 Most mixed martial artists have the opportunity to hone their skills as an amateur fighter prior to taking to the cage as a pro, but not Ricky. In August 2004, after only a few months of kickboxing training, he made his pro debut, defeating Luke Pierce by TKO in the second round. Quite an achievement for any man, let alone one of nineteen years of age. What's more, Ricky had no formal BJJ training whatsoever before that first bout. "The guy almost arm-barred me…I didn't know I was in an arm bar; I just pulled my arm out of a tight spot!"
Now with a 12-6-1 record under his belt, "Ice Cold" Ricky heads into fight number 20, his first fight as a Houstonian, against Derrick "The Black Beast" Lewis who boasts an 8-2 record, and has a reputation for being less than forgiving in the cage. Ricky, an Alaska native, is still fairly unknown to many Houston MMA veterans. Lewis supporters believe that Shivers has no chance to take on the current Legacy Fighting Championships Heavyweight Champ: "[Derrick's] on a seven fight win streak; he's knocked everybody out. But if you look at the guys that he fought, I am ten times a better fighter [than any of them]. He doesn't have the Jiu Jitsu skills that I do. And my cardio is excellent for a heavyweight." I ask how he plans to beat Derrick, to which he simply replies, "He's going to get tired of seeing my left hand in his face.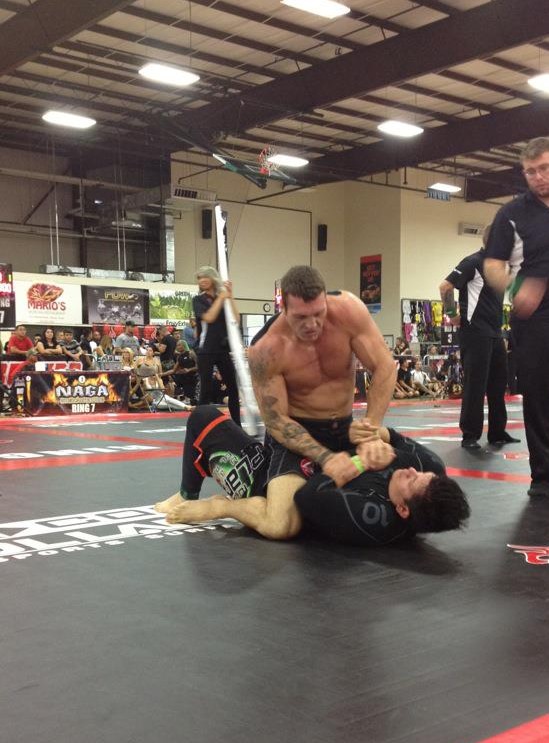 I ask Ricky how he would reply to those who say the same about him: that his past opponents were "nobodies." "Look on Sherdog. That's what I would tell them." He continues, "Go call [two-time Division 1 National Champion Wrestler] Eric Smith. He was 6-0 before I fought him. Alistair Overeem brought him in [to be his wrestling coach] before he fought Brock Lesnar. I fought [Eric] in Detroit and he beat my ass for three rounds before I took him out in the fourth. He had never [had to go] past the first round before." Ricky later tells me that after sparring a few rounds with Dan Henderson, (who at the time was training for his fight opposite Jon Jones) Henderson expressed to him that he didn't know why Ricky wasn't in the UFC already. Pretty badass compliment.
Ricky's journey, as aforementioned, began in Alaska, but spans nine years of blood, sweat, and tears, along with a lot of moving and travelling. Sustaining the roll of doting husband and loving dad is extremely important to Ricky. Keri, his wife of nearly nine years, and mother to his two boys, James and Levi, has been with him through thick and thin. "I wouldn't be where I am today without her," he tells me, a bit misty-eyed. "She pushes me more than anyone to succeed." You can tell there is a lot of respect there. Keri uprooted their family to move to Reno, after all, and Texas thereafter, all for Ricky's career. "She's let me pursue my dream."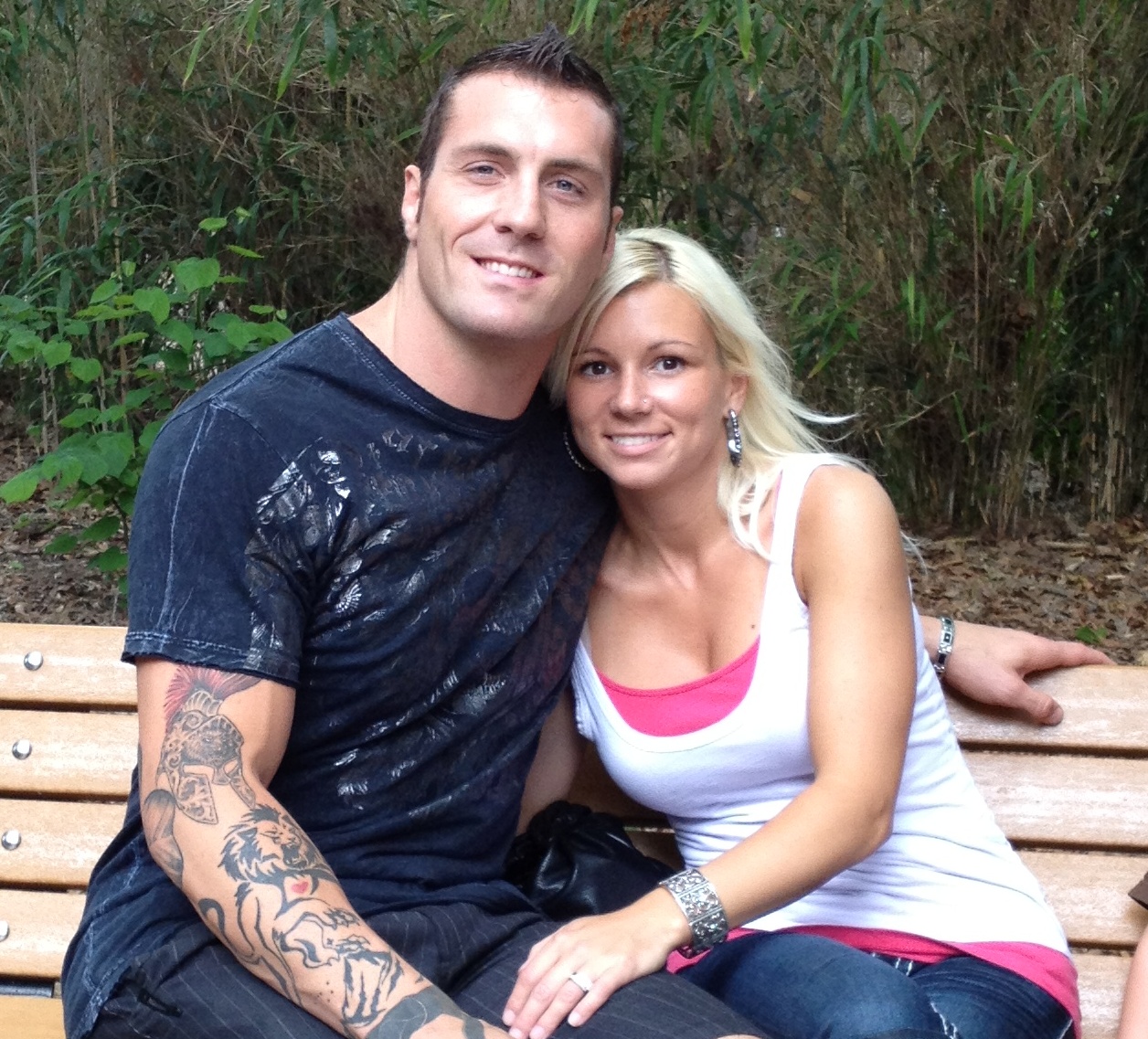 Since his arrival in Texas, Ricky has dominated NAGA Grappling Championship tournaments both in Houston and in Dallas, and has competed in both State and World Championships in No-Gi BJJ as a Black Belt. After winning four of four No-Gi NAGA tournaments, he is now ranked number one in the nation in his weight class and number three in the nation in the adult division. "I'm by far the best grappler in the state that competes actively," he tells me. [Numbers one and two live in New Jersey].
Despite his successes in Texas, Ricky craves one thing more: camaraderie with his fellow Houston martial artists.  "I want to let Houston know that I am a talented guy…I am really excited for this new chapter in my life, and new adventure. [I would like to] make friends and make fans… to mix and mingle with…athletes and fighters and really train and make some relationships happen."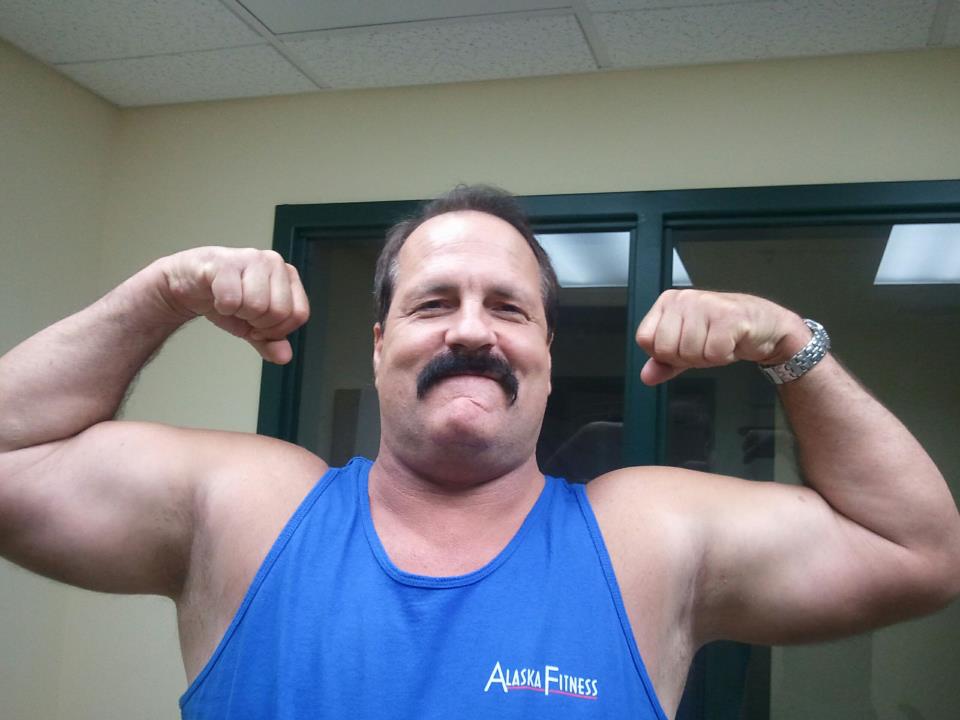 "I'm excited for this fight," Shivers says after some reflection. "I'm happy that Mick [Maynard] has recognized what I am worth and what my value is as a fighter…" I see Ricky's mind start to wander again, and before I could even ask what he was thinking, I find out why his mind will always be in two places at once. "My father died back in October. I wanted him to see me get to the UFC…that is what drives me most. Winning it for him."
Well, Ricky…when that time comes, I can assure you that your dad will have a front row seat.
***
Watch Ricky and Derrick battle for Legacy's Heavyweight Belt on Friday, March 1, 2013, at Arena Theater. Tickets on sale at cagetix.com. 
Photo Credits: The Shivers family.
---
---