---
---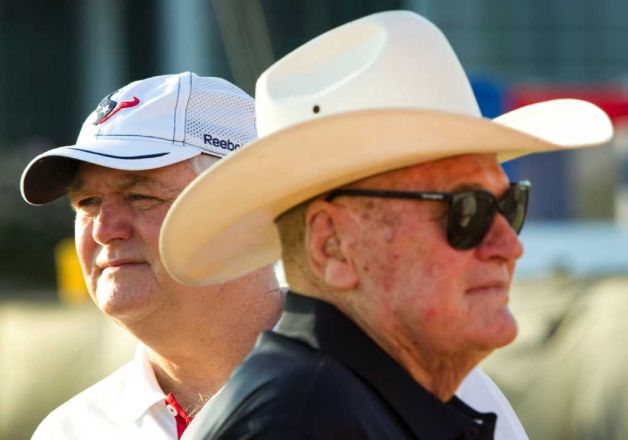 My dad used to take me to Oilers games at the Astrodome. I remember one time he took my friend, Laura, and me, and he taught us both the old fight song. "Houston Oilers, number one!" I had no clue what the hell football was at the time, nor did I realize that the fact that I played volleyball with Warren Moon's daughter was epic, to say the least, but I do recall thinking my daddy was one cool ass dude.
You can imagine my dad's reaction when I told him I was interviewing Coach Wade. He was very proud, as he always is, and I promised him that I would ask about the Luv Ya Blue days. So naturally, first question out the box was if Phillips believed there were similarities between this crop of Texans fans, and those of the 70s Oilers crowd. "I do; I actually do. Our stadium is really loud…just as loud as the Astrodome was back in the day. The enthusiasm of the fans is just as good as what we had with the Love Ya Blue team." Regarding making the playoffs, Wade added, "…This is a football town, so with the team…getting to the playoffs, I think that made [Houston] crave that kind of football all over again. We are in that kind of era."
Surely the relationship between father and child is a special one, no different from Wade and Bum's relationship, or Wade and Wes' rapport for that matter. I asked Wade if he recognized any little gems of coaching genius that perhaps his father had imparted to him, that he, in turn, communicated to his son. "I think one of the things my dad taught me and that I have passed on to Wes is that if there is something else you want to do, and if you really don't love football more than anything else, you need to do something else." Wade stresses that coaching takes excessive time away from friends and family. "The hours are just so long. People know that we work a lot during the season, but we work every day, and that means Saturdays and Sundays." Holidays are no exception: "We…work on Thanksgiving this year; there are no holidays. Most of the time we…work half a day on Christmas." He sums it up, "…We don't really do much else than coach football and spend time with our family."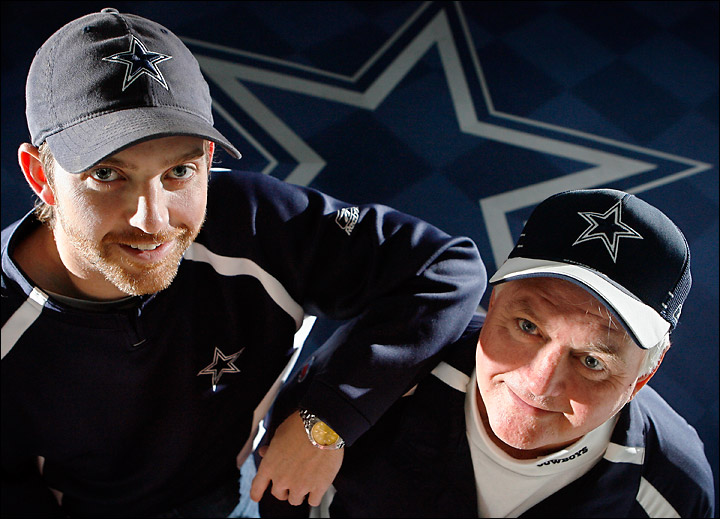 So what about during the offseason? Surely Wade spends his days basking in the sun on the golf course, right? Not exactly. "The offseason means that you are working on things like free agency…we go to pro-days and things like that. We go over our tune-ups. We break down every play from the year before…every defense, every coverage, and we analyze all of our players again." Rude awakening for the D-Line when they arrive back for practice: "When the players come back, we'll tell them, 'Hey, you need to work on this, this and these other specific things.' …We also analyze our schemes and decide whether or not we need to change…or where we can better utilize a certain player's talent. That is a long process."
Then, finally, Wade gets to sip those Piña Coladas down in TJ, right? Nope. "When we are finished with [tune-ups], we talk to the scouts." Basically, the coaching staff has about 5 seconds to look at what these scouts have been looking at for an entire year. "It takes quite a while to catch up on, for example, 70 linebackers….you look at the game film…and have meetings…from 7 o'clock in the morning until 6 o'clock at night. Then we have the draft, and then our players are here."
As if that weren't exhausting enough, Phillips has to wait till the middle of June to get a moment to breathe: "Most of the time, when I coached in other places, our vacation was coming back home. The good thing about being [in Houston] is that I get to be close to my dad…my mom…my sisters. I have five sisters. Our whole family is here. Now, we can plan a vacation, and we may go somewhere this year. I don't know yet." Of course, because I am nosy as all hell, I ask where he would like to visit. "Well, we have friends we've made everywhere…lifetime friends everywhere I have coached. Denver, Buffalo, San Diego. My daughter lives out that way, so we usually go…there for a week or two."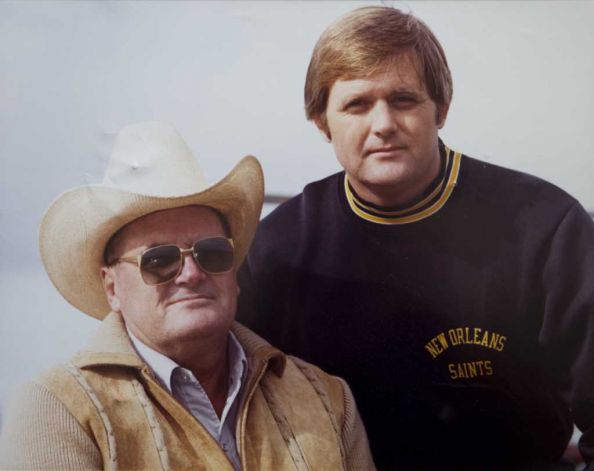 As if by magic, Wade has segued into my next question regarding his daughter, Tracy. For those of you who don't know, Tracy appeared in the movie "Charlie Wilson's War" with A-Listers, Tom Hanks and Julia Roberts. There is a famous dance scene, and Tracy is the stunning centerpiece. "Well, the first thing you think of, as a father, is she is just beautiful." [Please note that I almost cried here; Wade reminds me so much of my papa, who would have undoubtedly said the exact same thing]. Wade asks me, "You know she even did a dance with a sword on her head? That wasn't in the movie, and she's never really belly-danced before." He went on, "To me, she was just stunning, and certainly I am biased, but I am glad she got to do it. She certainly has a lifetime worth of stories about Tom Hanks…and the other people she met along the way."
If I learned one thing from Coach in our time together, it's this: the reason he is such a great coach is because he is also one hell of a dad.
Stay tuned for Part II of our Q&A.
#peaceloveandfootball
Photos via: wadephillips.net  beaumontenterprise.com
---
---