---
---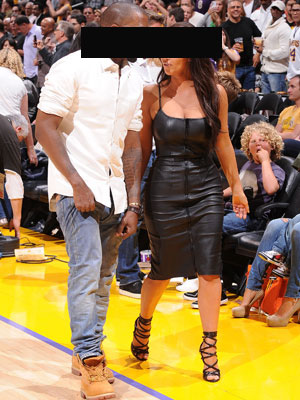 Hey cutie. Let's talk game attire and etiquette.
Scenario: You've spent your hard-earned cash and copped courtside tix to the next home game. Obviously, you're trying to catch his eye, but how do you do that without looking like a full-on jersey ho? The answer is not to prance around in 6" tall Loubs and fall flat on your crazy, white ass. And unless you're a mega-fan, and sit with the Rowdies, we all know that you coming in with that Mustard n Ketchup clown wig ain't gonna get you any action, either.
There is only one woman I know that can wear heels in place of chucks or a cute sandal, and that's my "wife", Maya [@MayaThaBoss]. Other than that, I have never seen another woman at a Rockets game actually walk around "gracefully" in skyscrapers. I mean, let's face it, we're not Rihanna and ish. Now, ladies, don't get me wrong; I really appreciate what you're trying to do here with the heels thing. It's sexy, makes your legs and tail look amaze…we all know this. But I can't even tell you how many times I have been around other men at the games as they point and laugh at some chick teetering around Toyota Center. It's safe to say we've all seen those upside-down triangles wandering around hopelessly at one point or another.
[Sidenote: Unless you are tweeting about the game, put your stupid phone down, get that snobby ass look off your face, and cheer on your team! LOUDLY!!]
Now to address a different issue: just who do you think you are wearing stripper heels and hooker garb to a football game? Do you think those players can see you up in the nosebleeds? The only male attention you will attract is the kind you don't want, so I recommend wearing your favorite Texans' jersey and getting on with it, or else I'll have to toss you into the gridiron.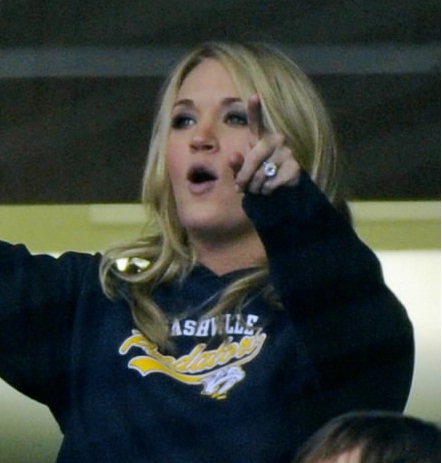 Same goes with hockey. Which reminds me: the guys CAN'T HEAR YOU on the ice. Sure, they can hear unintelligible girly screams, but aside from pressing your tits on the glass, you won't grab his attention. He's playing a game. How would you feel if some dude came to your office window and started screaming his phone number at you? Just keep in mind that they are there to work, and not to flirt with you.
Want to slap those heels on after the game and get your thang on? That's a different story. Just don't stand on the street corner with them on at the players' exit.
My point here, folks, is if you are going to go to a game, go with your game face on. Go with no intentions other than to catch a fantastic display of athleticism and, just maybe, the eye of one of the guys. There was one Rockets game where I caught not one, but two guys' attention by wearing a simple, cute DVF dress and dangly earrings (don't freak, this was about 5 years ago). Two players, including the ball guy who was sent over to get my number, were all blowing me up for months. Was I wearing tons of eyeliner, hot pants, and a sheer blouse? No ma'am. It's subtlety that counts, and that little bit of mystery that gets 'em every time.
#peaceloveandboys
Photos: cmtradiolive.com  usmagazine.com
---
---