---
---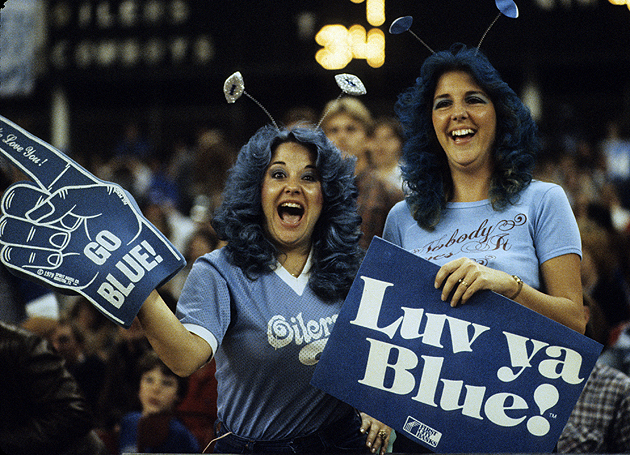 #DreamShakeBarbie: Do you see similarities between the fan's reactions in the 70s to the Luv Ya Blue Oilers and this current crop of Texans fans?
Wade Phillips: "I do; I actually do. Our stadium is really loud, we filled it up and when you play in it, it was just as loud as the Astrodome got back in the day. The enthusiasm of the fans was just as good as what we had with the Love Ya Blue teams. And this is a football town, so with the team winning, and getting to the playoffs, I think that made this town crave that kind of football all over again. I think we are in that kind of era."
#DSB: Do you ever find yourself giving your son, Wes, similar advice about coaching that your dad gave you?
WP: "I think one of the things my dad taught me and that I have passed on to Wes is that if there is something else you want to do, and if you really don't love football more than anything else, you need to do something else. My dad always told me that the amount of time football takes you away from your family…the hours are just so long. People know that we work a lot during the season, but we work everyday, and that means Saturdays and Sundays. And there were a couple of games this year when we play at New York and New England on Monday night. We are going to get back from those games at 5 o'clock in the morning and we'd have to get right back at it the next day. We are going to work on Thanksgiving this year; there are no holidays. Most of the time we only work half a day on Christmas. It just takes a great deal of dedication and a love for what you are doing. If you don't really love what you are doing both football-wise and coaching-wise, you don't really need to be in it. That is really the advice my dad gave me. And I have told Wes the same thing. And he knows what we do. He's knows what coaches do as a coaches son. He knows the time you are going to spend away from your family, and I think Wes tries to spend as much time as he can with family. I mean we don't really do much else than coach football and spend time with our family. We just don't do other things that take us away from our family for four or five hours. The only night that we get off is Sunday night."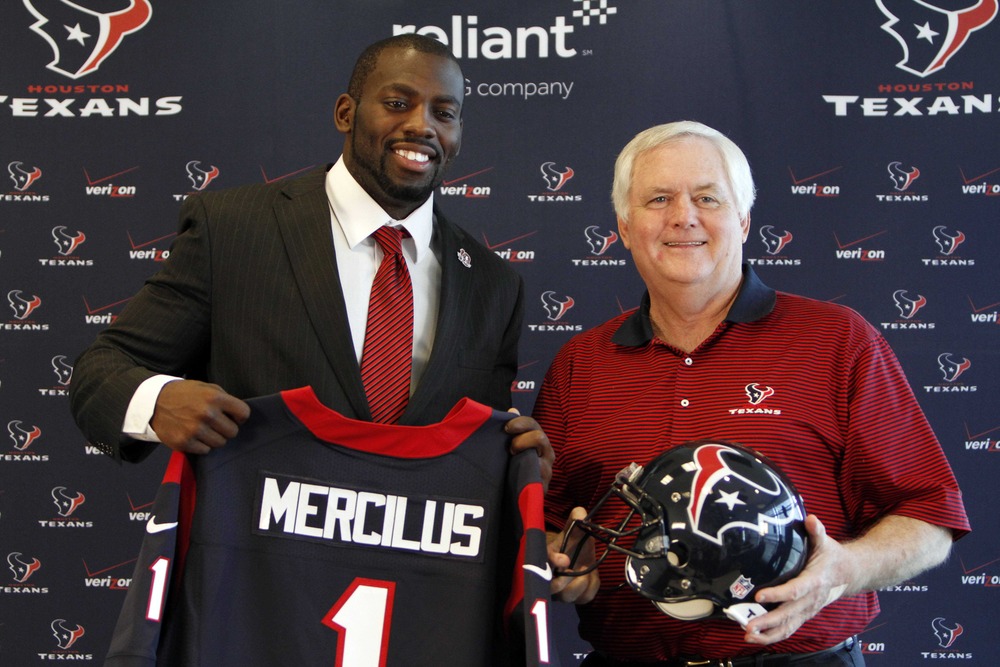 #DSB: The offseason was a lot longer this year than you probably wanted, but it's good to have some down time. What is a typical day like for you during the off-season?
WP: "Still working. The off-season means that you are working on things like free agency; you start doing that once the season is over. We go to pro days and things like that. We meet and go over all of that. Also, we go over our, what we call, tune-ups. We break down every play from the year before, we break down every defense, every coverage, and we analyze all of our players again – we do that during the season – but we do it again. We re-analyze almost every thing that we do. We need to decide whether or not we want to change things, whether we need to play a technique better. And when the players come back, we'll tell them, 'Hey, you need to work on this, this and these other specific things.' That will help us play better, and we also analyze or schemes and decide whether or not we need to change what we do, or where we can better utilize a certain player's talent. That is a long process, and people really don't realize that is a time-consuming long process. That really fills up our days once the offseason starts. Then when we are finished with that, we talk to the scouts. And those guys have been working the whole year on the players. That is their job. We have to catch up. We have to look at all the players that basically our scouts have looked at – that they have had the whole year to look at – and we have to look at them in a couple of months. It takes quite a while to catch up on, for example, 70 linebackers. And they have played 12 game a year, so you have to look at the game film and analyze what kind of player they are, and this is something the scout has already done. Then we compare those things and have meetings like we had starting in April. You do these from 7 o'clock in the morning until 6 o'clock at night. This really is no offseason. Then we have the draft, and then our players are here. We finally get a chance to work with them on the field, and that is for about five weeks, the OTAs. There are five or six weeks there and you are already into the middle of June. Now that is when we get off. Most of the time, when I coached in other places, our vacation was coming back home. The good thing about being here is that I get to be close to my dad, and I am close to my mom … that and my sisters, I have five sisters. Our whole family is here, so I get to see them a whole lot more. Now, we can plan a vacation, and we may go somewhere this year. I don't know yet."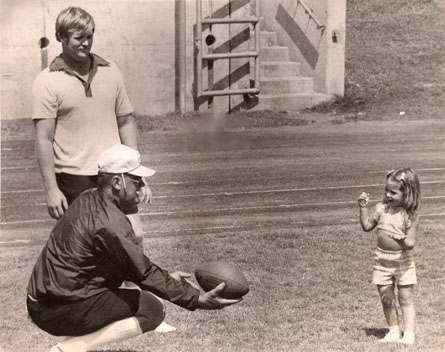 #DSB: Is there place you like to visit, in particular?
WP: "Well we have friends we've made everywhere. We've made lifetime friends everywhere I have coached. In Denver, Buffalo, San Diego – and that is a great place to re-visit. My daughter lives out that way, so we usually go out there for a week or two."
#DSB: What was going through your mind when your saw your daughter Tracy's dance scene in Charlie Wilson's War?
WP: "Well, the first thing you think of, as a father, is she is just beautiful, that is the first thing that I thought. And she said they even cut some of it out. You know she even did a dance with sword on her head? That wasn't in the movie, and she's never really belly danced before. To me, she was just stunning, and certainly I am biased, but I am glad she got to do it. That was a really good experience for her. And now she certainly has a lifetime worth of stories about Tom Hanks and getting to meet him and the other people she met along the way."
Stay tuned for my final feature and Q&A with Coach Wade!
#peaceloveandfootball
Photo credits: dailysportsnewspaper.org  mockingthedraft.com  sportshollywood.com
---
---