---
---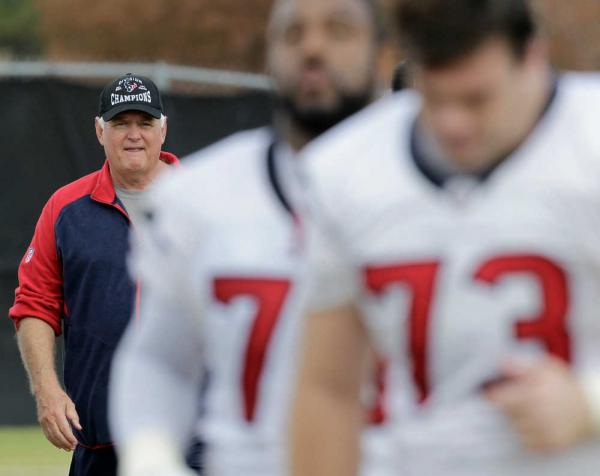 #DreamShakeBarbie: What was it like to be on the constant hot seat that comes with being the Dallas Cowboys Head Coach? What makes Jerry Jones' ownership style unique to others you have worked for?
Wade Phillips: The Cowboys are just so popular, and another one of the things that happens there is the constant attention, both local and national. And I think one of the things that Jerry does really well is keep the Cowboys in the spotlight. He is a very good businessman. I don't think a lot of people know that, but he really is a fun guy to be around. But football-wise, he really keeps the team promoted year after year after year after year, and they keep up that attention and spotlight because they are always one of the most popular teams. That includes being on national TV, or having a huge following when they go on the road. When we go on the road to either New York or Philadelphia, the hotels you are staying in is mobbed with Dallas Cowboy fans. They do a great job of that; continuing to promote and keep the team as popular as they are. I really think that says a lot of Jerry and the job he does with that. They were popular way back with Roger Staubach, and then again with Troy Aikman, Michael Irvin and Emmett Smith. They are just always popular, and it is nationwide. They were the only team in Texas for a long time, and to me, that is why a lot of people in Texas, and they are older people, I guess, are Cowboy fans.
#DSB: I used to live in Las Vegas, and I cannot tell you how many Cowboys fans are there.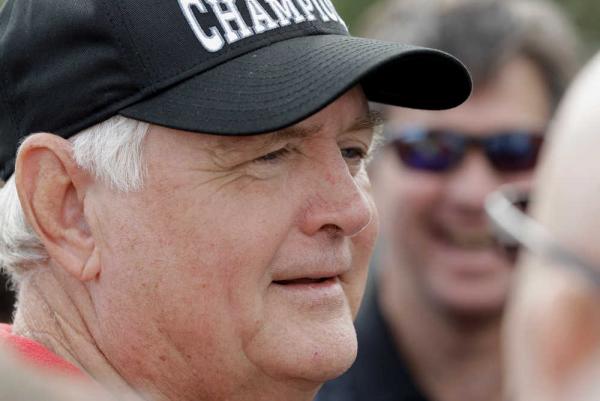 WP:  One of the deals that Jerry has is one of his guys that sells the team's merchandise in Utah. He'd sell stuff for the Utah Jazz and all of that, and he sold more Cowboys stuff than anything. And that was in Utah.
#DSB: With Peyton Manning now in Denver, what are your thoughts on having him out of the AFC South? What was your reaction when he signed with the Broncos?
WP: Well, not having to play him twice a year is certainly good. We play him this year, and we might have to see him once every two years, maybe. He is just a great player, and I think everybody knows that. I think he is going to be a great help in Denver, and that is who we play our [third] game. He's tough to play against, because he is such a good player. And I think there are a lot of people who recognize that he is a great quarterback, and he might be one of the greatest quarterbacks of all time.
#DSB: We you surprised that he signed with the Broncos?
WP: Well, I didn't really know where he was going to go in the first place. And for a time there, I thought he was going to go down to Tennessee. But in the end he wanted to do what was best for him, and I think, for him, that was the right thing.
#DSB: You are relatively new to Twitter, right? Who encouraged you to get on? What do you like most about it?
WP: Nobody really encouraged me, but when it first came out, and I was in Dallas, I just thought, 'Hey, this is interesting … " I did it for a bit, and then I got away from it and I really think that I probably should have had a lot more interaction with the Dallas fans. I don't know why I did or didn't, but I had quite a few followers because I was the head coach of the Cowboys. I had it before.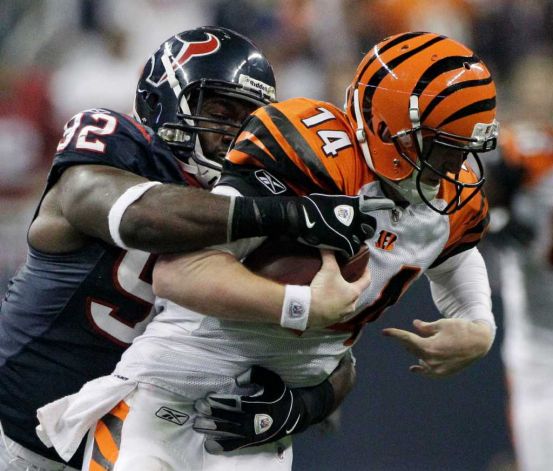 I am not on Facebook, my wife is on Facebook, I thought Twitter was better than just playing around and that it was going places. I registered, and then all of the sudden eight or nine thousand people were following me. But I didn't really get into it too much there, and here Nick [Scurfield] does it here for the club, and he and I got to talking about it and I thought I would get back on it and communicate. I feel good about our fans. I will try to give them a little insight on something. A lot of people don't really know what we do. They don't know what a day is like or how we prepare. That kind of insight to the average fan I think, could be interested. And then they find out that I am just a regular person. I go to the Rockets games, go to the Astros games. I think that is interesting.
#peaceloveandfootball
Photo credits: beaumontenterprise.com lubbockonline.com
---
---