---
---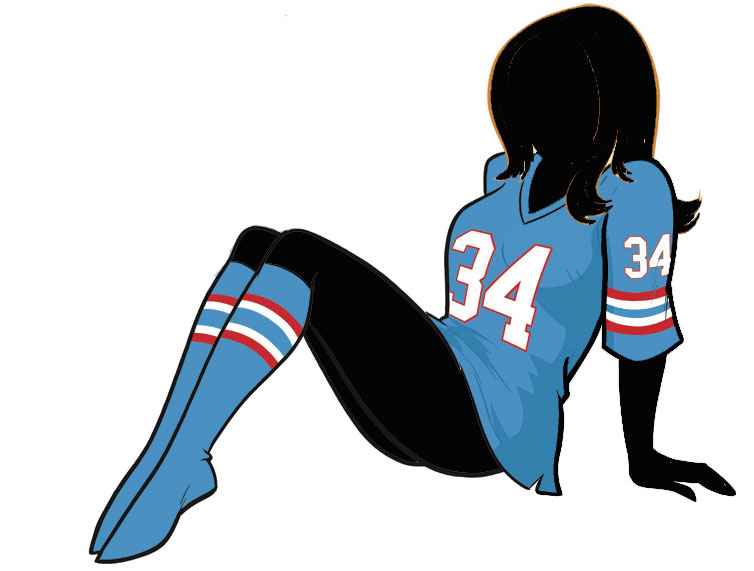 When Coach Phillips calls, you answer. Or in my case, you call him right back, since my phone decided to sabotage me when he phoned the first time around. Of all people to send straight to voicemail, my phone picks this guy. However, much to my delight, Wade is about as polite, home-grown Texas boy as they come. "Mine does that to me, too!" he laughs, and immediately I feel at ease.
For those of you visiting from Mars, Coach Wade is the current Defensive Coordinator for the Houston Texans. Most notably the former head coach of the Dallas Cowboys, Wade is the prodigal son of famed 'Luv Ya Blue' Houston Oilers '71-'75 Head Coach, Oail Andrew 'Bum' Phillips.  
Wade attended Port Neches-Groves High School before pursuing his degree at the University of Houston. This #eyecandy linebacker [photo] was a three-year starter from 1966–68, even holding the school record for career assisted tackles (228) until 2011. His first coaching job was, in fact, as a graduate assistant to Coach Bill Yeoman at U of H in 1969.
After several years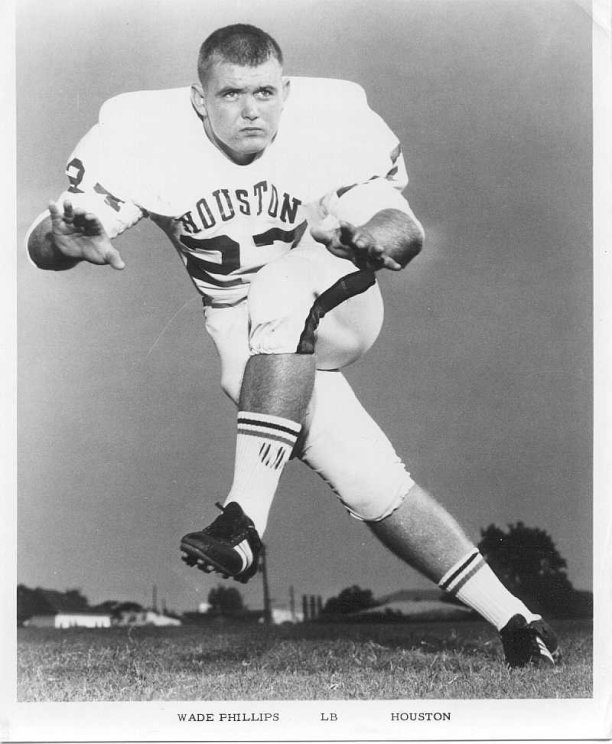 of coaching high school and college football, Wade followed in his father's footsteps as Houston Oilers defensive coach in 1976, serving under Coach Bum himself.  In 1980, father and son headed to New Orleans, where Wade would later serve as interim head coach before serving as defensive coordinator to the Philadelphia Eagles and the Denver Broncos.
After a short time as head coach for the Broncos in 1993, Wade took on the Buffalo Bills franchise until 2007, when he was named head coach for the Cowboys by owner Jerry Jones. In the 2009-10 season, for the first time in franchise history, Phillips led the team in two back-to-back shutouts to end the season, sealing the deal for the NFC East Championship title, and earning them third seed in the NFC Playoffs.
In 2011, Phillips was welcomed "home" to Houston, and that's just where we want him to stay. #thankyouverymuch.
In our interview, Wade and I chatted like old friends. Although you may not believe it, he is one of the most well-humored men I have interviewed for #DreamShakeBarbie, or otherwise. I love how he doesn't take himself too seriously; athletes these days should take a note from Coach Phillips in the "cool" department.
Stay tuned to #DreamShake for an insight into Wade's days with the Oilers, his relationship with his father and family, his time with the Cowboys, his reactions to the 2012 free agency, and his plans for the 2012-13 Texans D-Line. And yes, we covered twitter, too. [Follow Wade @sonofbum].
 You won't want to miss the next few entries…
 #peaceloveandfootball
Photo Credits: Fanbase.com  Bio Credits: Wikipedia.com
---
---