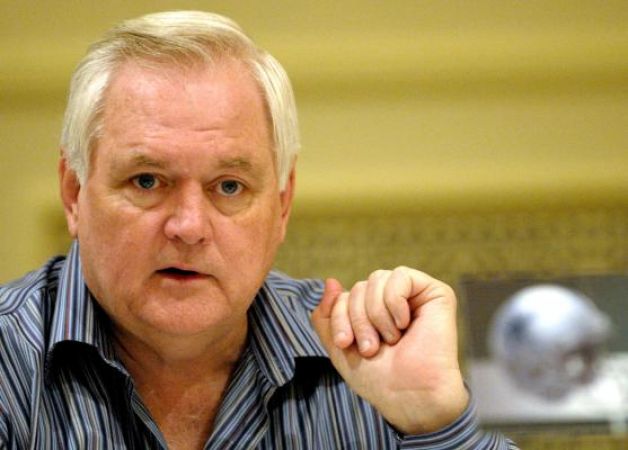 #DreamShakeBarbie: What was it, in your opinion, that clicked with your defense last year? Who on your squad is the glue that keeps everyone together?
Coach Phillips: The good thing with me coming in, and the philosophy that they had here for a long time, is getting quality people. Not just good football players, but quality people, too. They already had a lot of good guys, a lot of hard workers. They wanted something new, they wanted to do good, and we had to change some positions with a lot of guys. It was new to them, but it was exciting and I think they all did really well. I just think the mentality of the group overall, how hard they work , really helped us as much as anything. You combine that with the new guys we drafted and the two guys we got in free agency, they contributed, too. They really helped. And then there is Brooks Reed and JJ Watt. They played better than probably any rookies in the league. The way they played with a lot of the other guys that we already had here… Antonio went to the Pro-Bowl, Connor Barwin did great in the position we put him in…All in all, everybody came through, and that was a big thing.
#DreamShakeBarbie: Who will have to step up as a leader now that DeMeco Ryans and Mario Williams are gone? How do you see Bradie James working into the fold?
Coach Phillips: Well, I know Bradie, and he is a leader. I was part of the reason we brought him in. He is a good football player, and he had over 100 tackles every year, except last year when he didn't play very much. We think he is going to make a lot of plays for us. He has a lot of leadership qualities and I think our guys will take to him real well. And I think they're all good leaders. We have a lot of players that lead by example. They work so hard; that is part of it, too, leadership: they talk about no leadership when you don't win, and when you win, you have a lot of leadership. Well, I think we have a lot of leaders on our team. Some of them lead by example, and by that I mean they just do things right all the time.
#DreamShakeBarbie: The draft is right around the corner, and I know we can't talk about specific players, but what kind of player would you see fitting into your defense?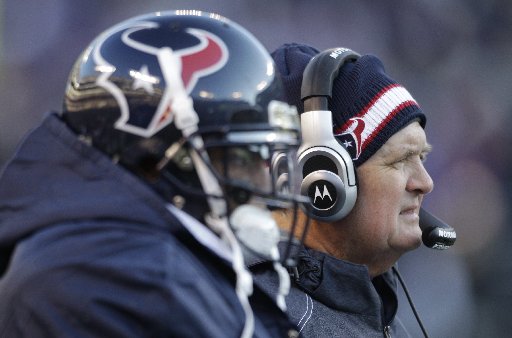 Coach Phillips: Well, like one we took first last year, certainly, those kinds of player. Certainly you want a high-motor guy that is a self-starter, and one that is both a good person on and off the field. And I think getting those kinds of players – the ones that are good both on and off the field – they always seem to get here. I think I said that before, but that really helps a whole lot. It just helps when you surround yourself with those kinds of people. But you need really good football players, too. We got a quite a few last year in the draft that are the right kind of people and talented and highly motivated. I like to motivate the guys to play and to practice the right way. It is definitely good to get a player that is talented enough, but just has that other level of self-motivation…and a guy that really looks forward to coming to practice. Nobody likes to practice. Everybody likes to play the game. It is kind of like golf; I don't like to practice, I want to get out there and play. But you have to practice to get better in football and the guys that are looking forward to it and work hard, they get better. Those guys got better last year as the season went forward.
Look for feature number two, coming soon! Oh, and Merry Christmas (aka Draft Day)!
#peaceloveandfootball
Photo credit: chron.com