---
---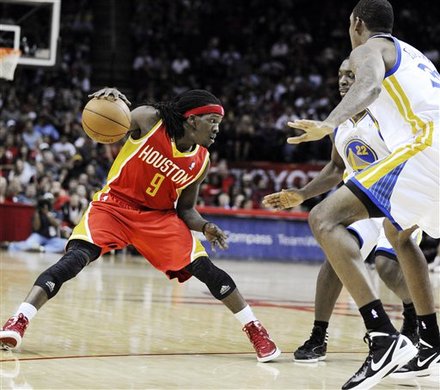 I am certain that by now, if you are even remotely interested in sports, you have heard about all the hullabaloo in the world of basketball. With the trade deadline last week, everyone was scrambling to empty and then re-fill their rosters. The Rockets weren't any different, sending 2009 Grizzlies draft picks Hasheem Thabeet, and guard Jonny Flynn to the Portland Trail Blazers, while we acquired center Marcus Camby in exchange (follow Marcus on twitter: @MarcusCamby23).
Another big trade? Center/Forward, sweat-band sportin' Jordan Hill switched out his signature Rockets Red for Lakers Purple (gag) in exchange for Derek Fisher, whose contract the Rox bought out later that week, and then released (crisis averted). OKC Thunder picked him up a day later.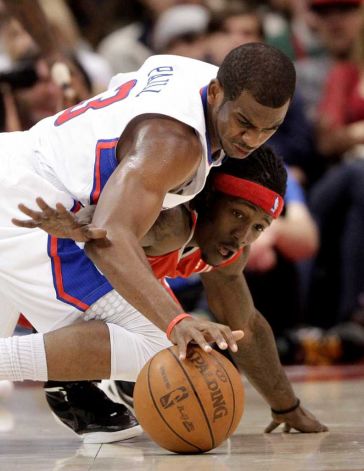 With Kyle Lowry's absence instilling the fear of impending doom into the hearts of Clutch City fans, the Rockets made a bold move, acquiring point guard Courtney Fortson (that's right, two hotties named Courtney on ONE team….sweet!), who had been waived by the Los Angeles Clippers after only 4 games earlier this season. Although undrafted in 2010, he has since been preparing for NBA stardom in the D-League, playing for the Reno Bighorns and the Los Angeles D-Fenders.
Courtney stands about 5'10" (gasp) and weighs all of about 180 lbs; but I will tell you this: no one is as enthusiastic and scrappy-do about playing for the Rockets as Court is! I have seen more hustle from him in the past three or four games than I have from Kyle all season! Don't get me wrong, I need KLow back to good health ASAP, but I am really loving how Courtney just gives his entire heart and body to this game. It's inspiring to see someone working so hard.
Last night at the Golden State game (aka, #blowout), I watched Fortson play 19 minutes for a total of 1 steal, 2 rebounds, and 12 points. That is just 7 minutes away from a point PER minute. Think you can kick a man while he's down? Not Courtney, whose cat-like reflexes and positive attitud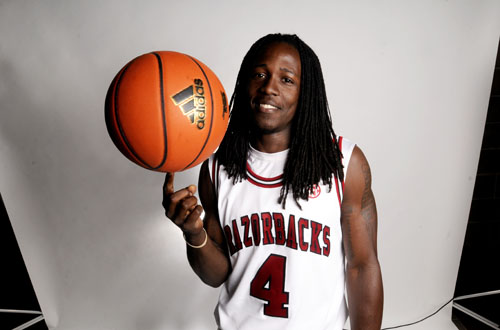 e keep him from losing sight of his dreams. I forsee Court getting ample playing time in the next few games before KLow's return. It is definitely comforting to have a hustle-driven back-up point guard while Kyle is resting, out, or injured. Oh, and lest we forget he fills the "badass coif" position left vacant by JChill.
Now down to business: is Fortson single? Ladies, I hear he's a player (pun intended); but, chances are, with the recent move, that the handsome Courtney is unattached and has a #badboy rep. Want to get in on the action? Follow him on twitter: @coatF4. Tell him #DreamShakeBarbie sent you.
#peaceloveandbasketball
photo credits: yahoosports.com, greenwichtime.com, hoopsaddict.com
---
---